Category Archives:
Freeport
Freeport is a city in Brazoria County, Texas within the Houston–Sugar Land–Baytown metropolitan area and is situated in Southeast Texas.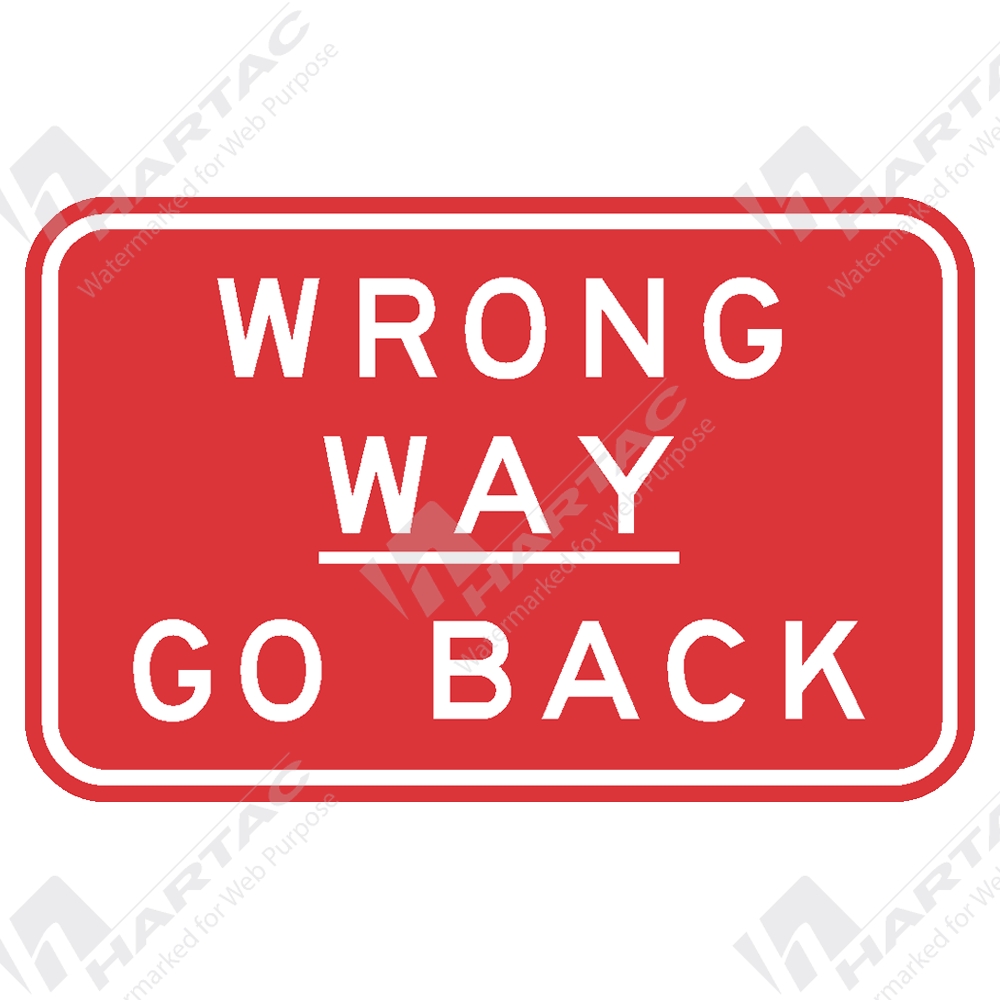 Submitted by: SL @SLandinSoCal
The MSM continues to disgust me. The MAJORITY of people affected by the disaster in Texas have NOT complained. They have been thankful and even smiling. Yet as I watch MSM, I see them repeatedly playing clips of 3 ungrateful women complaining about the conditions at the George R Brown shelter. 'It stinks in here', 'I didn't have a cot for me or my kids last night', 'the mayor said we didn't have to evacuate, but he LIED'.
These people disgust me, but MSM disgusts me even more. As they have covered this catastrophic event, most likely the biggest disaster our country has experienced, they have made every attempt to politicize it and criticize the response. A challenging thing, since the response has been amazing.
The impact of this disaster is FAR greater than that of Katrina but there are very DRAMATIC contrasts both in handling the response/rescue and in the reaction of the victims.
I would love to see someone put together a video that highlights some of these differences because I think it reveals both a core strength and a core weakness that exists in our country.
The issue is that of PERSONAL CHARACTER! I believe that the majority of Americans have good character, if not great character, but there is a subset of Americans who lack good character and some who have a very poor character. My concern is that America is facing a CRISIS OF CHARACTER!
When you see neighbor helping neighbor, gratefulness in times of crisis, respect for others & others property which includes cleanliness so you don't leave a mess for someone else, these are the results of GOOD CHARACTER.
When you see people taking advantage of others by looting, or lack of respect for others in they way they talk or by vandalizing property or leaving a mess for others to clean up, when you see ungratefulness, people expecting others to do something for them but not being willing to help others, you are seeing the results of POOR CHARACTER.
The character of the people of our country is being undermined. Good character development is no longer being taught, exampled or encourage for many. We see dramatic displays of deplorable character in the Alt Left groups of BLM and ANTIFA. They have no respect for for their fellow man. They have many negative character traits. To make matters worse, many including MSM and prominent politicians are condoning and encouraging that character. There is no positive future for a society built on poor character.
If we are truly going to "Make America Great Again", it will take more than jobs, tax cuts and a thriving economy. It will require programs and commitment to teach and build GOOD CHARACTER in the people of our country. Each of us should strive to build the elements of good character within ourselves everyday and also to encourage others to strive for those characters within themselves.
Here's a link to a list of good character traits to strive for: http://www.character-training.com/blog/list-of-character-traits/ …
King & Spalding's global energy practice has advised Freeport LNG on the liquefaction tolling agreements for the first of three proposed liquefaction trains to be built near Freeport, Texas, at Freeport LNG's existing LNG import terminal.
All three trains are expected to be fully subscribed by the end of 2012 and, once completed, will be capable of liquefying approximately 13.2 million tons per annum of natural gas.
Freeport LNG's liquefaction tolling agreements with Osaka Gas and Chubu Electric Power will cover 100% of the first train's liquefaction capacity. Subject to regulatory approval and a final investment decision, Osaka Gas and Chubu Electric will each acquire rights to 2.2 million tons per annum production capacity of the first train over an initial 20-year term.
King & Spalding will continue to represent Freeport LNG on the two remaining trains of the liquefaction project, with definitive agreements for both expected before year-end. The firm also represented Freeport LNG on the front-end engineering and design (FEED) contract for the facility earlier this year.
Related articles
(RTTNews.com) – Enterprise Products Partners L.P. (EPD) and Enbridge Inc. (ENB, ENB.TO) said Thursday that modifications to the Seaway crude oil pipeline allowing it to transport crude oil from Cushing, Oklahoma to the U.S. Gulf Coast have been completed.
According to the companies, the pipeline is in the process of being commissioned, and the first flows of crude oil into the line are expected to begin this weekend.
The reversal of the 500-mile, 30-inch diameter pipeline, which had been in northbound service since 1995, provides North American producers with the infrastructure needed to access more than 4 million barrels per day of Gulf Coast refinery demand.
The reversal will initially provide 150,000 BPD of capacity, which is expected to increase to more than 400,000 BPD in the first quarter 2013 with additional modifications and increased pumping capabilities.
Seaway Crude Pipeline Company LLC is a 50/50 joint venture owned by affiliates of Enterprise Products Partners and Enbridge Inc. In addition to the pipeline that transports crude oil from Cushing to the Gulf Coast, the Seaway system is comprised of a terminal and distribution network originating in Texas City.
For comments and feedback: contact editorial@rttnews.com
Related articles
By Zain Shauk Published 08:02 p.m., Thursday, April 19, 2012
LAKE JACKSON – The shale boom's bounty of cheap natural gas is fueling an industrial renaissance on the Texas coast, one that was in full focus Thursday as Dow Chemical announced the latest piece of a $4 billion expansion of its chemical operations in Southeast Texas.
The $1.7 billion plant Dow announced Thursday, one of four it plans to build or expand at its Freeport complex, is aimed at taking advantage of cheap natural gas produced from shale, which the company expects to be available for the long term.
"There is enough responsible supply that the market will be attractive for decades to come," Dow CEO Andrew Liveris said in an interview with the Houston Chronicle.
The four plants would create more than 4,800 jobs at their construction peaks and would support up to 600 permanent jobs, with average salaries of $75,000, when completed.
The plants would not have been viable in the United States before the boom in production of domestic fossil fuels from shale, which has flooded markets with of cheap natural gas, he said.
"If you had told me 10 years ago I'd be standing up on this podium making this announcement, I would not have believed you," Liveris said, flanked by Gov. Rick Perry and Lt. Gov. David Dewhurst during an announcement Thursday at Brazosport College.
"Even though Texas had its great mechanisms to attract business, the cost of energy, the cost of feedstocks, which would have been the price of oil and the price of gas, was pricing the United States out of the market," he said. But the shale "miracle" changed that.
The main attraction Thursday was Dow's plan for an ethylene cracker that will convert natural gas and its liquid byproducts, such as propane, butane and ethane, into building blocks of plastics used in water bottles, vinyl and other items.
Others are eager
Other chemical companies also are betting on bountiful supplies of natural gas.
Chevron Phillips said this month it will build a $1 billion chemical plant at its Baytown facility, largely because of cheap natural gas liquids.
Shell is evaluating plans to build a major plant in Pennsylvania, which also would leverage cheap liquids to produce chemicals used in a broad array of products.
Liveris said natural gas would have to rise to above $10, with oil prices remaining above $100, to cause concerns about a return on its investment.
In trading Thursday on the New York Mercantile Exchange, natural gas fell 4.4 cents to $1.907 per million British thermal units.
Dow believes a substantial jump in gas prices is unlikely, unless the government allows a surge in liquefied natural gas exports or offers dramatic subsidies to encourage greater use of natural gas-fueled cars.
"There'd be a lot more than just us screaming from every corner of Washington and state legislatures that get involved with that," Liveris said.
Keeping it at home
Liveris argued that gas should not be exported on its own but used to produce products for export at higher values.
"Why don't we take this gas and create 15 to 20 times value added and not export it as liquid but export is as solid?" he asked.
Perry said the Texas Enterprise Fund will invest $1 million in the new Dow facility. The total is less than a tenth of 1 percent of the plant's overall costs, but Perry said the investment played into the company's decision to locate the plant in Texas.
"They can go everywhere in the world," he said. "They're not coming here just because we have great weather – in April and May. They're not coming here just because we've got great music and great barbecue. They're coming here just because they know this is the type of environment that they want to be associated with. This is the place they want to do business."
Liveris called Texas' partnerships with businesses an example for the nation to follow.
"I know when I get red carpet, and I know when I get red tape," Liveris said. "And I get red carpet in the state of Texas."
While the Texas Enterprise Fund was a small factor, the plant's location will allow for it to be integrated easily with Dow's existing facilities in the area, said Jim Fitterling, Dow's president of feedstocks, energy and corporate development.
Dow, based in Midland, Mich., expanded its operations to the Texas coast 70 years ago and has maintained a strong presence ever since. The new plants will make Freeport Dow's largest petrochemical complex and one of the world's biggest, Liveris said.
zain.shauk@chron.com twitter.com/ZainShauk
Related articles
Freeport LNG announced that it had entered into an option agreement to purchase approximately 400 acres of land located about one mile southeast of the city of Oyster Creek near County Road 690 and State Highway 332 in order to relocate the future site of a natural gas pretreatment facility, which is part of Freeport LNG's overall natural gas liquefaction project.
Freeport LNG originally purchased 500 acres of land located off of CR 792 to use as the site for its natural gas pretreatment facility. However, this property had only one point of ingress and egress (which was shared by a few neighboring communities), was closer to a greater number of residents, and was not behind the surge protection levee (which would have resulted in needing to elevate the site). These limitations led to concerns being raised by nearby residents regarding the aesthetic impact as well as safety concerns regarding ingress and egress, and the limitations of the site presented significant, additional development hurdles to Freeport LNG. Freeport LNG continued to search for other available properties that could alleviate the community's concerns and the limitations of the CR 792 site. When the new site near County Road 690 and State Highway 332 recently became available, Freeport LNG was able to obtain an option on the property.
While certain requirements must be met before Freeport LNG can utilize the new location, the new site provides Freeport LNG with several benefits over its previously announced site for the pretreatment facility, including: (1) the new location is currently being used for industrial purposes as a fill dirt excavation site (so fewer acres of native ground will be impacted by the development), (2) the new location will be accessible by multiple routes, allowing for more efficient development and operation of the facilities while minimizing the impact of traffic on neighboring homes and businesses, (3) the new location is more remote from current residences and (4) the new site is located behind the surge protection levee, so the elevation will not need to be raised to the same extent as the prior site. In addition, because the facilities would be built at a lower elevation behind the levee, and in an area bordered by substantial woodland and foliage barriers, noise, lighting or other aesthetic impacts of the facilities will be significantly reduced as compared to the prior location.
"The new site is a 'win-win' for us to be able to find a location that addresses the concerns of the residents in the area near the prior site, and alleviate certain development limitations with the prior site." said Mark Mallett, FLNG's Vice President of Operations and Engineering. "This is a solution to an issue that benefits both the surrounding communities and Freeport LNG." Freeport LNG's natural gas liquefaction project is an important investment in the Brazoria County community, involving over $4 billion of direct capital investment in the area, adding over 2,000 local jobs during the project's four year construction, and adding approximately 180-190 full time positions to Freeport LNG's operations.
With the proposed relocation of the pretreatment facilities, Mr. Mallett had this to say regarding the prior location of the facilities: "We do not have any permanent plans for the property on County Road 792 at this time. However, we do not plan to build any facilities on it. For now, we plan to retain it as we progress through the permitting process, potentially using it as part of our overall wetland mitigation plan."
The Freeport LNG natural gas pretreatment facility is necessary to process and treat the incoming natural gas so that it can be transported to Freeport LNG's Quintana Island Terminal for liquefaction. When the natural gas arrives at the pretreatment facility, it is the same quality natural gas that is used every day by consumers and burned in furnaces, gas stoves and hot water heaters in private homes. However, all natural gas contains very small or trace quantities of impurities that, while unnoticeable and safe in the gas burned in private homes, negatively affect the natural gas liquefaction processes. The purpose of the pretreatment facility is to remove the trace impurities from the natural gas that will be delivered to the LNG Terminal on Quintana Island.
Freeport LNG points out that the natural gas coming into the facility is of the same quality as that delivered to nearby homes but the gas must be further purified before it can be liquefied at its Quintana Island facilities. No liquefied natural gas (LNG) will be present at the pretreatment plant. The types of processes utilized at Freeport LNG's pretreatment facility are very similar to those processes utilized in numerous gas processing plants in and around Brazoria County.
Pending approval of the liquefaction project by the Federal Energy Regulatory Commission (FERC) and other permitting agencies, construction of the Liquefaction Plant and support facilities will begin in mid-2013. "Local residents will continue to have opportunities to be part of the permitting process." said Mallett. "FERC will be scheduling a public scoping meeting within the next couple of months to discuss the project and provide an opportunity for comments."
Freeport LNG will continue its work during the upcoming facility design and development phases to prevent or reduce impacts on nearby residents. Environmental stewardship is a hallmark of Freeport LNG's operations and will be at the center of planning, designing, and decision-making during all phases of the liquefaction project. The company is committed to operating safe and efficient facilities at the pretreatment plant site and will continue to communicate with nearby residents and engage local, state and federal officials as the Project moves forward.
In particular, Freeport LNG is in the preliminary stages of creating a community outreach program for the liquefaction project in order to provide a forum for citizens to meet with Freeport LNG on a regular basis as it progresses the project through the design phase and into construction and operation. Through the permitting processes and its community outreach efforts, Freeport LNG seeks to collaborate with neighbors and local stakeholders in a positive and constructive manner to design and construct the pretreatment facilities while minimizing negative impacts to the local community. If successful, Freeport LNG's liquefaction project will not only grow Freeport LNG's business and employee base but will also bring thousands of quality jobs and significant economic benefits to Brazoria County.
Related articles
By John R. Siegel
(Barrons) By 2017 the U.S. could be the largest exporter of liquefied natural gas in the world, surpassing leading LNG exporters Qatar and Australia. There is one big "if," however. America can produce more gas, export a surplus, improve the trade deficit, create jobs, generate taxable profits and reduce its dependence on foreign energy if the marketplace is allowed to work and politics doesn't get in the way.
In May 2011 Cheniere Energy received an Energy Department license to export LNG from its Sabine Pass LNG import terminal in Louisiana. Cheniere subsequently reached long-term deals with the U.K.'s BG Group, Spain's Gas Natural and India's GAIL. Cheniere is targeting operation in 2016 and plans to export up to 730 billion cubic feet of LNG annually, roughly 3% of current U.S. gas production.
Sabine Pass originally was built as an import facility to alleviate projected U.S. gas shortages. Shale-gas technology changed that assumption radically. Now Sabine Pass is attractive because it already possesses much of the infrastructure for an export plant: LNG storage tanks, gas-handling facilities and docking terminals. Only a liquefaction plant is needed to convert natural gas into LNG. Overall, Cheniere can create its export terminal for half the investment required for a new one.
With world oil over $100 per barrel, equivalent to $17 per million BTUs of gas, versus domestic natural gas at $2.10 per million BTUs, the opportunity is obvious: Cheniere can deliver its gas to Asia or European customers well below current market prices.
Six developers with existing import terminals are following the Sabine Pass model. And Cheniere has another project in Corpus Christi. With the expansion of the Panama Canal, Gulf LNG projects can economically target the lucrative Asia market. By 2017, the U.S. could be exporting upwards of 13 billion cubic feet of LNG per day.
But exporters must overcome growing opposition to LNG exports by environmentalists and industrial users of natural gas. Exporters must also get multiple permits from environmentally conscious federal officials. And Rep. Ed Markey (D.-Mass.) has proposed legislation to bar federal approval of any LNG export terminals until 2025. Those who most fear global warming don't want anyone anywhere to use more fossil fuel, even "cleaner" natural gas.
It is uphill for the anti-gas crowd. High oil prices are driving a transition to natural gas, even as fuel for trucks and cars. In the U.S., the T. Boone Pickens Plan would displace gasoline and diesel fuel for compressed natural gas in large trucks. Pickens estimates savings of two million barrels per day of oil imports if the nation's fleet of 18-wheelers converts to CNG. The Pickens Plan might fail legislatively because it calls for subsidies to fuel the transition. But if CNG's nearly $2-per-gallon price advantage over gasoline continues, the concept will evolve via natural market forces, as it should.
THE ENERGY DEPARTMENT SAYS natural gas has grown its market share in the U.S. in the past three years from 28% to 30%. Globally, the trend is similar, and LNG is integral to the global supply chain.
Despite the recession, global LNG demand has been growing at a 6% to 8% annual clip for the past 10 years. When demand collapsed in 2009, prices in Asian markets fell 50% to about $5 per million BTUs. But the price drop was also driven by the rapid growth in U.S. shale gas. U.S. natural-gas supply — flatlined for a decade at 19 trillion to 20 trillion cubic feet annually — increased 15% in the past three years due to the shale-gas revolution. Technology advances created a supply perturbation. As U.S. gas prices plunged, LNG cargoes bound for the U.S. had no market.
Global LNG markets are growing again. By late 2010, the main Asian consumers — Japan, Korea and Taiwan — were seeking more LNG, while new customers such as Thailand were entering the market. The Japan tsunami put a call on LNG imports to supplant Japan's nuclear shutdowns, and with increasing demand, Asian markets rebounded to the $15-per-million-BTU range. After the tsunami, Germany plans to close its nuclear plants. Most of Germany's (and all of Europe's) new supply will be gas-fired. Given the choices, would Europe rather grow its gas supply from Russia, North Africa or the U.S.? The policy implications should be obvious, even to the U.S.
Estimates of the job benefits from U.S. LNG projects depend on a variety of assumptions. Roughly 25,000 direct construction jobs would be created if all the projects are built. Increasing the U.S. natural-gas production base by another 13 billion cubic feet might translate to 450,000 direct and indirect jobs and $16 billion in annual tax revenue for federal and state coffers.
It's easier to forecast improved trade balances. Exporting 13 BCF per day of LNG could generate about $45 billion annually. Reaching Pickens' goals could offset another $70 billion annually of oil imports.
Exporting energy, however, rubs a lot of people the wrong way. Pickens wants cheap natural gas for his 18-wheelers and opposes LNG exports. Industrial gas users argue that a vibrant LNG industry would propel domestic gas prices higher. A study by Deloitte said that exporting six 6 BCF per day of LNG would raise wellhead gas prices by 12 cents per million BTU (about 1% on a retail basis). Advocates of "energy independence" argue that exporting LNG would tie U.S. natural gas prices to global markets.
The Energy Department's Office of Fossil Energy is considering whether exporting LNG is in the public interest. In the meantime — shades of Keystone XL — the department has effectively put a moratorium on new LNG export licenses.
Energy's decision-making process balances the extent to which exporting LNG drives up prices with the economic benefits of increased production and energy exports. The price assessment comes at a time when U.S. gas fetches the same price in constant dollars as it did in 1975. Producers are now shutting down production and lowering exploration budgets. The shale-gas "job machine" is now in reverse.
Energy's price study, released in January, found that exporting six BCF per day would increase wellhead prices by 50 to 60 cents per million BTU by 2026. The study has a myriad of assumptions and scenarios, the most fundamental of which is future gas production. In 2007, Energy predicted the U.S. would be importing 12.3 BCF a day of LNG by 2030 due to falling gas production. But primarily because of the shale-technology phenomenon, wellhead prices have tumbled from $6.25 six years ago, even as demand increased by eight BCF per day. That demand figure is larger than the six BCF assumption of the Energy study. The Energy Department is not particularly to blame, as most forecasters got it just as wrong on gas production.
Ideally, the Energy Department should move quickly and recognize free-market principles. And the administration could send a clear policy signal that natural gas is integral to the country's energy future and that exporting LNG is good economics and consistent with its 2010 State of the Union address to double U.S. exports over five years and create two million new jobs. But Energy is moving slowly, and administration signals on natural gas are mostly lip service. The economic-benefits study should have been done by the end of March. But last week, Energy delayed its release until late summer, and said there is no timeline to review results and develop policy recommendations. Translation: after the election.
While we are fantasizing, the government could stop singling out the job-creating energy industry for higher taxes, emphasize cost/benefit analysis before adding further regulation to energy production, and get out of the business of regulating LNG exports altogether, which smacks of protectionism. To that end, should we also give veto authority to the Agriculture Department over grain exports (to lower corn prices) and the Commerce Department over auto, airplane and smartphone exports?
JOHN R. SIEGEL is the president of J.J. Richardson, a registered investment advisor that manages a hedge fund in Bethesda, Md.
Dow Jones & Company, Inc.
By gCaptain Staff On April 8, 2012
Related articles
Josh Lewis
, 27 March 2012 04:45 GMT
Canadian pipeline operator Enbridge has announced plans to more than double the capacity of its Seaway oil pipeline following increased demand.
Enbridge and its partner Enterprise Products Partners will build a 512 mile, 30 inch diameter twin line that will run along the route of the Seaway pipeline from Freeport, Texas, to Cushing Oklahoma.
The addition will increase the capacity of the pipeline by 450,000 barrels per day to 850,000 bpd.
Enbridge said the expansion was supported by additional commitments received during the supplemental binding open commitment period, with terms ranging from five to 20 years.
Enbridge also announced it planned to proceed with the expansion of its Flanagan South project which would add incremental capacity for shippers seeking transportation from Flanagan, Illinois, to the US Gulf Coast.
The Flanagan South pipeline will also be used to transport some of the additional commitments for the Seaway pipeline from Flanagan to the Seaway System.
"Expansion of the Seaway pipeline, along with Enbridge's Flanagan South project, will provide crude oil producers in the Bakken region and other emerging crude oil sources capacity to move secure, reliable supply to US Gulf Coast refineries, offsetting supplies of imported crude," Enbridge chief executive, Pat Daniel, said in a statement.
Enbridge said the first phase of the reversal of the Seaway pipeline was nearing completion and would provide 150,000 bpd of southbound takeaway capacity from Cushing to the Gulf Coast by 1 June.
It added pump station additions and modifications, which are expected to be completed by the first quarter 2013, would increase capacity to 400,000 bpd, assuming a mix of light and heavy grades of crude.
Related articles
Texas-based Freeport LNG Development has awarded a front-end engineering and design contract to a joint venture between Zachry Industrial and CB&I for a liquefaction facility on the Gulf Coast.
Luke Johnson  16 February 2012 17:51 GMT
Zachry and CB&I will engineer and design a trio of 4.4-million-tonnes-per annum liquefaction trains and corresponding pre-treatment facilities that will be located near the existing Freeport LNG regasification terminal at the Quintana Island terminal near Freeport, Texas.
The two companies will develop a fixed-priced, fixed-schedule proposal within the three-train design for both a one-train initial development and a two-train initial development, Freeport said in a statement.
"This optionality will provide Freeport LNG with the ability to choose the optimum size of the initial phase of the project based upon customer demand and financing considerations," Freeport said.
Financial terms of the deal were not disclosed.
LNG companies like Freeport and Cheniere Energy – which, just a few years ago, were anticipating being net importers of the fuel – are trying to reinvent themselves as exporters in the wake of a gas glut in the US thanks to the shale boom.
Cheniere is well on its way, having secured sales deals and proper permitting to export gas as soon as 2015.
Freeport is in the process of securing permits. The Department of Energy has given the OK to export LNG while Freeport has started preliminary applications for approval from the Federal Energy Regulatory Commission (Ferc).
It expects to file a formal Ferc application by the end of the first quarter this year and hopes to have all permits in place to begin construction early next year.
Construction will take about 32 months, Freeport says on its website, with start-up at the facility expected in early 2016.
The liquefaction facility will have a processing capacity of about 1.9 billion cubic feet per day of gas. The gas will come via interconnecting intrastate pipeline systems operated by Dow Pipeline, Kinder Morgan and Brazoria Interconnector, through Freeport LNG's existing Stratton Ridge metre station.
The gas will be liquefied and stored in full-containment LNG storage tanks as it awaits export by tanker, according to Freeport's website.
Related articles