Category Archives:
Corpus Christi
Corpus Christi is a coastal city in the South Texas region of the U.S. state of Texas. The county seat of Nueces County, it also extends into Aransas, Kleberg, and San Patricio counties.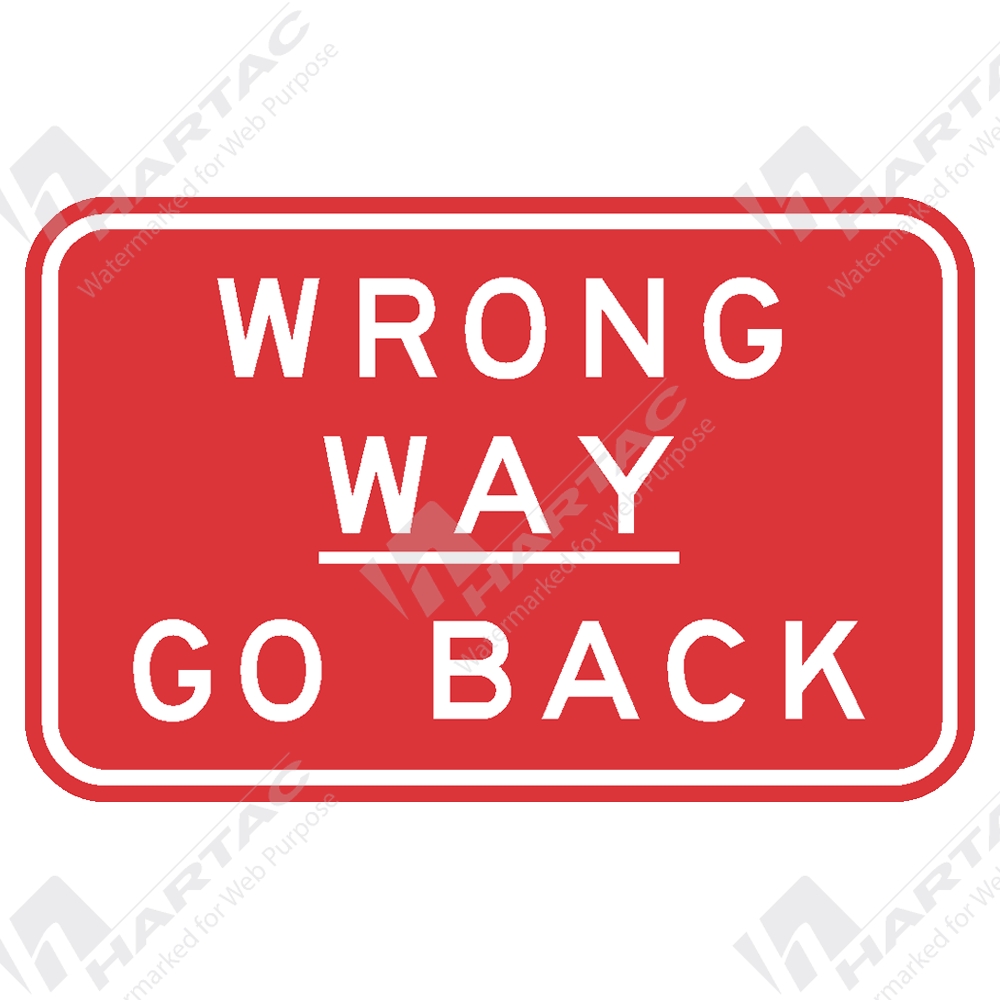 Submitted by: SL @SLandinSoCal
The MSM continues to disgust me. The MAJORITY of people affected by the disaster in Texas have NOT complained. They have been thankful and even smiling. Yet as I watch MSM, I see them repeatedly playing clips of 3 ungrateful women complaining about the conditions at the George R Brown shelter. 'It stinks in here', 'I didn't have a cot for me or my kids last night', 'the mayor said we didn't have to evacuate, but he LIED'.
These people disgust me, but MSM disgusts me even more. As they have covered this catastrophic event, most likely the biggest disaster our country has experienced, they have made every attempt to politicize it and criticize the response. A challenging thing, since the response has been amazing.
The impact of this disaster is FAR greater than that of Katrina but there are very DRAMATIC contrasts both in handling the response/rescue and in the reaction of the victims.
I would love to see someone put together a video that highlights some of these differences because I think it reveals both a core strength and a core weakness that exists in our country.
The issue is that of PERSONAL CHARACTER! I believe that the majority of Americans have good character, if not great character, but there is a subset of Americans who lack good character and some who have a very poor character. My concern is that America is facing a CRISIS OF CHARACTER!
When you see neighbor helping neighbor, gratefulness in times of crisis, respect for others & others property which includes cleanliness so you don't leave a mess for someone else, these are the results of GOOD CHARACTER.
When you see people taking advantage of others by looting, or lack of respect for others in they way they talk or by vandalizing property or leaving a mess for others to clean up, when you see ungratefulness, people expecting others to do something for them but not being willing to help others, you are seeing the results of POOR CHARACTER.
The character of the people of our country is being undermined. Good character development is no longer being taught, exampled or encourage for many. We see dramatic displays of deplorable character in the Alt Left groups of BLM and ANTIFA. They have no respect for for their fellow man. They have many negative character traits. To make matters worse, many including MSM and prominent politicians are condoning and encouraging that character. There is no positive future for a society built on poor character.
If we are truly going to "Make America Great Again", it will take more than jobs, tax cuts and a thriving economy. It will require programs and commitment to teach and build GOOD CHARACTER in the people of our country. Each of us should strive to build the elements of good character within ourselves everyday and also to encourage others to strive for those characters within themselves.
Here's a link to a list of good character traits to strive for: http://www.character-training.com/blog/list-of-character-traits/ …
CORPUS CHRISTI, Texas Sun Oct 27, 2013 9:10pm EDT By Kristen Hays and Terry Wade
(Reuters) – The Gulf of Mexico, stung by the worst offshore oil spill in U.S. history in 2010 and then overshadowed by the onshore fracking boom, is on the verge of its biggest supply surge ever, adding to the American oil renaissance.
Over the next three years, the Gulf is poised to deliver a slug of more than 700,000 barrels per day of new crude, reversing a decline in production and potentially rivaling shale hot spots like Texas's Eagle Ford formation in terms of growth.
The revival began this summer, when Royal Dutch Shell's (RDSa.L) 100,000 barrels per day Olympus platform was towed out to sea 130 miles south of New Orleans – the first of seven new ultra-modern systems starting up through 2016. It weighs 120,000 tons, more than 200 Boeing 777 jumbo jets.
The Gulf Of Mexico's growth will bolster the United States' emerging role as the world's top oil and gas producer, a trend led by advances in hydraulic fracturing and horizontal drilling that unlock hydrocarbons from tight rock reservoirs in places like North Dakota's Bakken and the Permian of West Texas.
Rising domestic production and the start of natural gas exports may transform the economy and realign geopolitics as U.S. reliance on foreign oil declines.
The resurgence in the Gulf is occurring even though the U.S. government imposed stringent safety and environmental rules after BP Plc's (BP.L) Macondo spill. Foreign countries from Brazil to Angola have also aggressively courted Big Oil to invest in developing their offshore fields. And the shale boom has diverted billions of dollars in capital onshore.
The deepwater Gulf, considered the most technically challenging offshore oil patch, remains alluring even as other areas struggle. Brazil attracted only a single bid this month for its once-touted Libra field, yet global companies still compete fiercely for the right to drill in the Gulf.
"A barrel of discovered oil in the Gulf of Mexico is difficult to beat for value anywhere else, even with the increased costs of doing business," said Jez Averty, senior vice president of North American exploration at Norway's Statoil (STL.OL).
Huge finds over the last decade – in what engineers call "elephant fields" that can produce for 25 years or more – are lifting growth in a basin some companies once abandoned, fearing it was drying up or its resources were beyond reach.
"This is still one of the premier oil and gas regions in the world and that's why we've never left," said Steve Thurston, vice president of Chevron Corp's (CVX.N) North American exploration and production division.
Even after decades of production in the Gulf, government estimates have shown that 48 billion barrels could still be recovered.
LOWER TERTIARY
The area of the Gulf of Mexico where most of the new infrastructure will start up is in an ancient geological trend in its deepest waters 200 miles or more from shore known as the Lower Tertiary, estimated to hold 15 billion barrels of crude.
Appraisals in the Gulf's Lower Tertiary have shown fields that could have half a billion barrels or more of oil, like Exxon Mobil Corp's (XOM.N) Hadrian, estimated to hold up to 700 million barrels, or Anadarko Petroleum Corp's (APC.N) Shenandoah, which tests this year showed could hold up to three times more than initial estimates of 300 million barrels.
The potential bounty of massive deposits that can produce for a quarter century or more is what keeps players coming even though a single well that bores tens of thousands of feet through thick salt and rock to strike oil – or a dry hole – can cost $130 million or more.
By contrast, an onshore well costs about $8 million to drill – but may only produce a trickle of oil for a few years.
Chevron's Jack/St. Malo project, which will tie a platform to the ocean floor 7,000 feet below the surface and tap a reservoir 26,000 feet deep, costs $7.5 billion.
It may become the biggest such platform in the world after shipping out later this year, with the ability to double its initial 170,000 bpd capacity. It will be followed next year by Chevron's second new platform, Big Foot, to be secured to the sea floor by 16 miles of interlocking metal strands, or tendons.
In addition to projects by Anadarko Petroleum Corp (APC.N) and Williams Cos (WMB.N), private equity firm Blackstone Energy Partners will join the game. In 2015, Blackstone's partner LLOG Exploration aims to start up Delta House – named for the boisterous fraternity in the film "Animal House" – less than 10 miles from BP's plugged Macondo well.
Delta House will pump oil from the Marmalard and Bluto fields, namesakes of characters in the movie.
CLEAR AND STABLE RULES
Three years ago, some analysts thought the post-Macondo Gulf would have fewer players as stricter regulations and higher operating chilled activity, particularly for smaller companies.
Producers must now provide more detailed plans for offshore operations, submit to more frequent inspections and prove they have access to a rapid-response system to cap a gushing well. More than 4 million barrels of oil poured into the sea for 87 days after the Macondo well blowout killed 11 men.
High costs have given some companies pause. Even as BP began appraisal drilling at its self-described "giant" Tiber field this August, a month later it canceled contracts to build a second platform at its Mad Dog field. BP says it wants to move forward on Mad Dog 2 "with the right plan."
Many others are pressing ahead full steam.
"It hasn't scared us away," John Hollowell, Shell's top deepwater executive for Shell Upstream Americas said, noting deepwater is one-third of Shell's growth platform, alongside natural gas and unconventional areas like onshore shales.
Hess Corp (HES.N) Chief Executive John Hess has told analysts the company, which operates one oil and gas platform in the Gulf with another on the way next year, also aims to increase its exploration in the deep waters.
"It's a core area for us and now that Macondo is behind the industry, it is an area where we intend to start investing more, assuming we get the returns that we expect," he said.
Companies say the Gulf is still the best deepwater basin to set up shop – with high profit margins, reasonable per-barrel costs and a predictable legal and regulatory system.
Operators can bring in their own workers rather than employ a certain number from the host country, as they do in Brazil – where just finding enough qualified workers is a hurdle.
Gulf operators also do not have to brace themselves for sudden changes in royalty requirements or possibly be blocked from bidding on drilling rights, as has happened in Angola.
To get in the Gulf of Mexico's door, they put in the highest bid when the government leases drilling rights.
"All you have to do is show up at the lease sale," Statoil's Averty said.
(Editing by Eric Walsh)
Construction is currently underway at the La Quinta Channel Extension Project in Nueces County, Texas.
Work includes deepening the channel extension and creating a beneficial use site with a scheduled completion of July 2013.
More:  Dredging Today – USA: Extension Project on La Quinta Channel Underway.
APGA filed a motion to intervene and protest in response to the application by Cheniere Marketing, LLC to export approximately 2.1 billion cubic feet per day (Bcf/day) of LNG from the proposed Corpus Christi Liquefaction Project to any country that the United States does not have a Free Trade Agreement (FTA) with.
To date, 20 applications have been filed at the Department of Energy (DOE) to export 28.67 Bcf/day of LNG to FTA countries. This equates to approximately 45 percent of our daily consumption. APGA members unanimously approved a resolution to oppose the export of LNG at the 2011 APGA Annual Conference.
In its filing APGA states that "proposed exports from Corpus Christi, Texas will increase domestic natural gas prices, burdening households and jeopardizing potential growth in the manufacturing sector, as well as the transition away from more environmentally damaging fossil fuels." APGA's comments also respond to a recently released DOE commissioned study on the macroeconomic impacts of LNG exports from the United States. Specifically, the comments state that although the study communicated that LNG exports will result in net economic benefits.
It also concluded that the higher the volume of LNG exports, the more domestic natural gas prices will rise. APGA's filing concludes that "Cheniere's proposal to export domestic LNG to non-FTA nations is inconsistent with the public interest because it will increase domestic natural gas and electricity prices to the detriment of all consumers, inhibit this nation's ability to forge a path toward energy independence, and undermine sustained economic growth in key manufacturing sectors."
USA: APGA Files Motion in Opposition to Cheniere LNG Export Application LNG World News.
Related articles
Pangea LNG Holdings announced that it has begun the process of seeking approvals necessary to build a liquefied natural gas export facility on Corpus Christi Bay in South Texas.
Pangea has filed an application with the U.S. Department of Energy seeking authority to export up to eight million metric tons per year of liquefied natural gas to all current and future countries with which the U.S. has a Free Trade Agreement and intends to quickly file a similar application for LNG exports to any country with which the U.S. does not have a Free Trade Agreement in effect.
The project is located in the city of Ingleside on the La Quinta Ship Channel which is part of the Port of Corpus Christi. The project will be known as South Texas LNG Export.
South Texas LNG Export will be located on a portion of a 550-acre site which includes half a mile of frontage on the federally-maintained deepwater ship channel. Pangea has had the site under option since June. A separate pipeline project would connect the LNG plant to the extensive interstate and intrastate natural gas transmission pipeline network in South Texas.
Pangea LNG is an energy project and investment company involved in the development of LNG liquefaction and storage projects around the globe including an offshore floating LNG liquefaction project in the Eastern Mediterranean Sea.
John Godbold, project director for Pangea LNG, said an intensive project feasibility and preliminary design process is now underway on the South Texas project. The assessment is being conducted by CB&I, a leading international engineering, procurement and construction company.
The South Texas LNG Export project will require federal, state and local regulatory approval. The U.S. Federal Energy Regulatory Commission (FERC) is the lead agency in the permitting process. If this process moves forward on schedule the South Texas LNG terminal could be in operation by 2018.
Kathleen Eisbrenner, Pangea LNG's chief executive officer, said, "We expect there to be several successful LNG export projects on the Texas Coast in the coming years because of the large new natural gas reserves in North America. Exporting LNG will help stabilize U.S. natural gas prices, sustain drilling and production jobs in South Texas, and stimulate investment in developing additional gas reserves."
The South Texas project is the second LNG liquefaction project being developed by Pangea LNG companies. Levant LNG Marketing, a Pangea subsidiary, completed an extensive pre-FEED (preliminary front end engineering design), is finalizing commercial agreements and will start FEED engineering shortly on the Tamar Project which will export LNG from the Tamar and Dalit fields in the Eastern Mediterranean, 60 miles offshore from Israel.
That facility will be a permanently moored offshore floating natural gas liquefaction vessel with onboard LNG storage. The self-contained operation will be the first floating LNG export project in the Mediterranean basin. A final investment decision on the Tamar Project is expected by the second half of 2013.
USA: Pangea LNG Seeking Approvals for Corpus Christi Project LNG World News.
Stripes LLC, a subsidiary of Susser Holdings Corporation announced it is partnering with Apache Corporation to add natural gas fueling dispensers at selected Stripes® convenience store locations.
Initially, compressed natural gas (CNG) fueling capability will be available at two Stripes locations in the Midland, Texas area.
Steve DeSutter, Stripes President and CEO – Retail, said, "Adding natural gas to our conventional motor fuel products reinforces our mission to give Stripes customers what they want at a great price in our convenient store locations.
"We certainly see the role of natural gas in our energy future, and we are looking forward to participating as it evolves as a viable alternative transportation fuel. We plan to evaluate the results of our pilot project in West Texas, and if it is successful, we expect to gradually roll out CNG fueling capabilities in other Stripes markets," DeSutter said.
Steve Farris, Apache's Chairman and Chief Executive Officer, said: "Natural gas discovered and produced in the United States is a smart alternative to conventional fuels. It's cheaper, cleaner, and abundant.
"We use it for our fleet cars and trucks with great results, lowering operating costs and reducing our environmental footprint. Partnering with Stripes provides our fleet and other CNG users with a more convenient fueling experience as well as access to their stores and other amenities."
Today compressed natural gas is priced 30% to 40% lower than gasoline or diesel on a gallonequivalent basis, which means a big savings at the pump. According to industry experts, natural gas is kinder to the environment by reducing vehicle exhaust emissions, and because of our nation's abundant natural gas reserves, it represents a more secure American energy supply. According to the Department of Energy Clean Cities Alternative Fuel Pricing Report and the Institute of Energy Research, known domestic resources could satisfy the nation's needs for more than 100 years.
Apache to Add Gas Fuelling Dispensers at Stripes Stores, USA LNG World News.
Tamar production platform has left the Keiwit Shipyards in Corpus Christi, Texas, USA, and is now on the way to its location offshore Israel, according to Globes, the Israeli financial newspaper.
It took 18 months for the 280 m platform to be completed, and the project has been described as "the largest infrastructure project in Israeli history."
Noble Energy, operator of the Tamar field, did not immediately respond to an e-mail seeking comment.
The Tamar platform will be located in approximately 800 feet of water and will be able to process 1.2 billion standard cubic feet of gas per day. The Tamar field is estimated to contain 8.4 trillion cubic feet of gas and will be produced through several subsea wells connected to the platform by 150 km long flow lines. The single-lift topsides facility has four deck levels and weighs nearly 10,000 tons.
Globes further reports that the platform is expected to reach its destination during the fourth quarter this year. First production is scheduled for March 2013.
Noble Energy operates Tamar with a 36 percent working interest. Other owners are Isramco Negev 2 with 28.75 percent, Delek Drilling with 15.625 percent, Avner Oil Exploration with 15.625 percent, and Dor Gas Exploration with the remaining four percent.
Eagle Ford Shale continues to positively impact Port Corpus Christi and the U.S. economy. Yesterday, Wednesday, September 26, 2012, the M/V Pennsylvania, a newly built U.S. Flag vessel destined to move products related to Eagle Ford Shale in the region, made its first port of call to Port Corpus Christi. The tanker docked at Oil Dock 1.
The M/V Pennsylvania is one of two tankers purchased by Crowley Maritime Corporation's petroleum and chemical transportation group as part of the Jones Act, from Aker Philadelphia Shipyard ASA (Oslo: AKPS). The Pennsylvania was delivered early this month marking Crowley's re-entry into the Jones Act tanker market after its last tanker was retired in 2011. The tankers, capable of carrying nearly 330,000 barrels of a wide variety of petroleum products and chemicals, are destined to operate in U.S. coastal trade.
"Eagle Ford Shale has made a great impact on the port's operations. We are glad to see more U.S. Flag vessels sailing around our coasts and we are honored to welcome the M/V Pennsylvania to the port." Said Mike Carrell, Chairman Port of Corpus Christi.
The U.S.-flagged vessel is the 13th in the Veteran Class built at Aker. This proven design provides Crowley customers with ABS-classed vessels that have been thoroughly tested and refined for performance and reliability. With a length of 183.2 m, a breadth of 32.2 m, and a depth of 18.8 m, the tankers come in at 45,800 deadweight tons with a draft of 12.2 m. Powered by the first Tier II large-bore engines, MAN-B&W 6S50MCs, the speed of the Pennsylvania and the Florida is expected to average 14.5+ knots. In addition to being double hulled with segregated ballast systems, safety features also include water and CO2 firefighting systems, as well as a foam water spray system.
Crowley has a long history of transporting petroleum products and chemicals by tanker and articulated tug barge (ATB). Until 2011, Crowley owned and operated Jones Act product tankers that safely carried petroleum products and chemicals. Crowley has also proven itself an innovator and leader in the industry through the development of an unrivaled ATB fleet, which includes some of the newest and most sophisticated ATBs in the market. As of 2013, Crowley will own and operate 17 ATBs, which include 155,000-barrel, 185,000-barrel and 330,000-barrel capacity tank vessels. Crowley has safely and reliably operated all of these Jones Act tankers and ATBs on the U.S. Gulf, East, and West coasts under voyage and time charters with leading companies in the petroleum and chemical industries.
World Maritime News – Newly Built US Flag Vessel Makes First Call to Port Corpus Christi.