Category Archives:
Baytown
Baytown is a city within Harris County and partially in Chambers County in the Gulf Coast region of the U.S. state of Texas. Located within the Houston–Sugar Land–Baytown metropolitan area, it lies along both State Highway 146 and Interstate 10. As of 2010, Baytown had an population of 71,802. It is the fourth-largest city within the metropolitan area.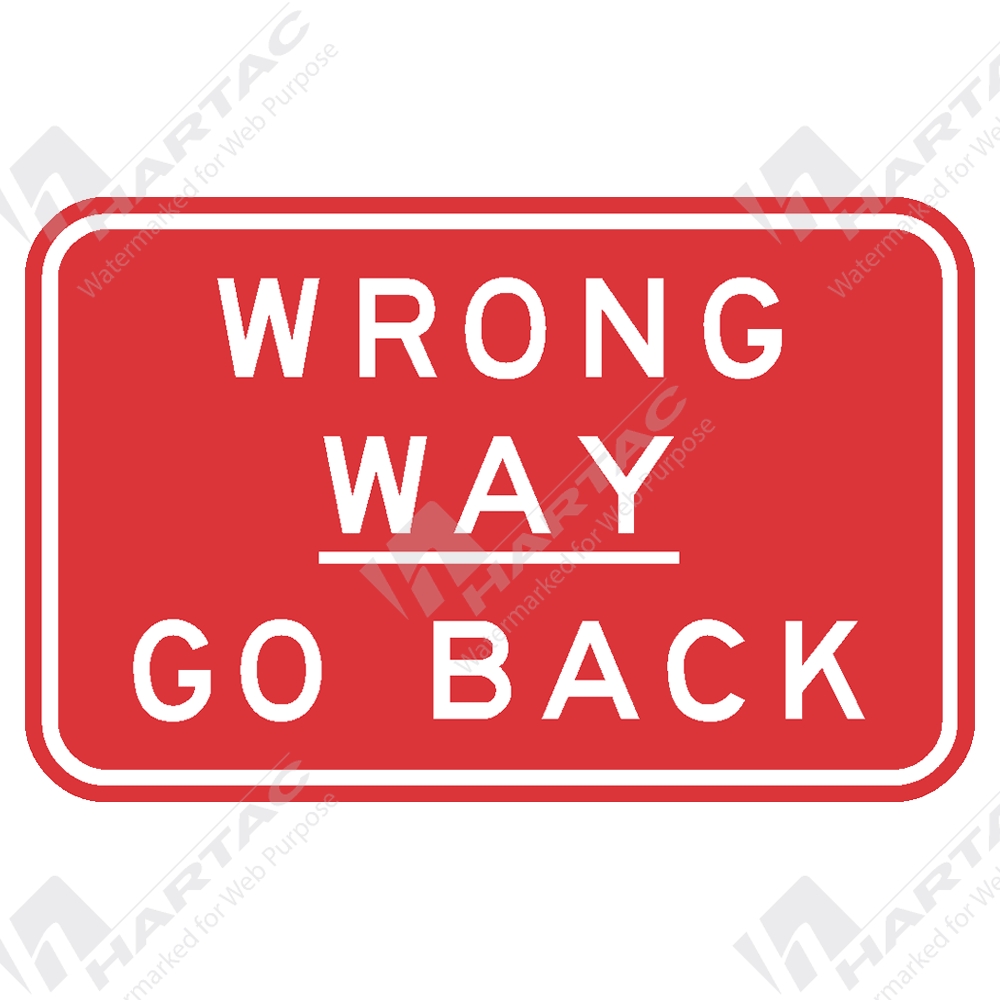 Submitted by: SL @SLandinSoCal
The MSM continues to disgust me. The MAJORITY of people affected by the disaster in Texas have NOT complained. They have been thankful and even smiling. Yet as I watch MSM, I see them repeatedly playing clips of 3 ungrateful women complaining about the conditions at the George R Brown shelter. 'It stinks in here', 'I didn't have a cot for me or my kids last night', 'the mayor said we didn't have to evacuate, but he LIED'.
These people disgust me, but MSM disgusts me even more. As they have covered this catastrophic event, most likely the biggest disaster our country has experienced, they have made every attempt to politicize it and criticize the response. A challenging thing, since the response has been amazing.
The impact of this disaster is FAR greater than that of Katrina but there are very DRAMATIC contrasts both in handling the response/rescue and in the reaction of the victims.
I would love to see someone put together a video that highlights some of these differences because I think it reveals both a core strength and a core weakness that exists in our country.
The issue is that of PERSONAL CHARACTER! I believe that the majority of Americans have good character, if not great character, but there is a subset of Americans who lack good character and some who have a very poor character. My concern is that America is facing a CRISIS OF CHARACTER!
When you see neighbor helping neighbor, gratefulness in times of crisis, respect for others & others property which includes cleanliness so you don't leave a mess for someone else, these are the results of GOOD CHARACTER.
When you see people taking advantage of others by looting, or lack of respect for others in they way they talk or by vandalizing property or leaving a mess for others to clean up, when you see ungratefulness, people expecting others to do something for them but not being willing to help others, you are seeing the results of POOR CHARACTER.
The character of the people of our country is being undermined. Good character development is no longer being taught, exampled or encourage for many. We see dramatic displays of deplorable character in the Alt Left groups of BLM and ANTIFA. They have no respect for for their fellow man. They have many negative character traits. To make matters worse, many including MSM and prominent politicians are condoning and encouraging that character. There is no positive future for a society built on poor character.
If we are truly going to "Make America Great Again", it will take more than jobs, tax cuts and a thriving economy. It will require programs and commitment to teach and build GOOD CHARACTER in the people of our country. Each of us should strive to build the elements of good character within ourselves everyday and also to encourage others to strive for those characters within themselves.
Here's a link to a list of good character traits to strive for: http://www.character-training.com/blog/list-of-character-traits/ …
March 08, 2012 09:00 AM Eastern Time
NEW YORK–(BUSINESS WIRE)–Exxon Mobil Corporation (NYSE:XOM) plans to invest approximately $185 billion over the next five years to develop new supplies of energy to meet expected growth in demand, Chairman and CEO Rex W. Tillerson said today in a presentation at the New York Stock Exchange.
"During challenging times for the global economy, ExxonMobil continues to invest to deliver the energy needed to underpin economic recovery and growth," Tillerson said in a presentation to investment analysts.
Tillerson said that even with significant efficiency gains, ExxonMobil expects global energy demand to increase by 30 percent by 2040, compared to 2010 levels. Demand for electricity will make natural gas the fastest growing major energy source and oil and natural gas are expected to meet 60 percent of energy needs over the next three decades.
To help meet that demand, ExxonMobil is anticipating an investment profile of approximately $37 billion per year through the year 2016.
"An unprecedented level of investment will be needed to develop new energy technologies to expand supply of traditional fuels and advance new energy sources," said Tillerson. "We are developing a diverse portfolio of high-quality opportunities across all resource types and geographies."
A total of 21 major oil and gas projects will begin production between 2012 and 2014. In 2012 and 2013, the company expects to start up nine major projects and anticipates adding over 1 million net oil-equivalent barrels per day by 2016.
At the meeting the company outlined its major achievements in 2011 and plans for the future. Highlights include:
ExxonMobil replaced 107 percent of its 2011 production (116 percent excluding asset sales), increasing proved reserves to 24.9 billion oil equivalent barrels. It was the 18th consecutive year the company replaced more than 100 percent of its production, with proved reserve additions of 1.8 billion oil-equivalent barrels.
Nine major upstream projects are expected to start-up in the next two years including four in West Africa, Kashagan Phase 1 in Kazakhstan and the Kearl Oil Sands project in Canada.
In the downstream, the company completed a large project at the Thailand refinery, which is expected to increase the supply of lower sulfur motor fuels by more than 50 thousand barrels per day. Additional projects are under way, including new facilities at ExxonMobil's Singapore refinery and at a joint-venture refinery in Saudi Arabia.
A major expansion at the Singapore chemicals facilities is nearing completion. Commissioning and startup activities are expected to continue through 2012 and will provide a world-scale integrated platform with unparalleled feedstock flexibility. The expansion will add 2.6 million tonnes per year of additional capacity and will help meet demand growth in Asia Pacific.
This is the 10th year that ExxonMobil has made an annual presentation to analysts at the New York Stock Exchange.
CAUTIONARY STATEMENT: Projections, expectations, business plans, and other statements of future events or conditions in this release are forward-looking statements. Actual future results, including demand growth and mix; capital expenditures; resource recoveries; production rates and growth; and project plans, schedules, and outcomes could differ materially due to changes in market conditions affecting the oil and gas industry, including long-term oil and gas price levels; the occurrence and duration of economic recessions; future technological developments; political or regulatory developments; reservoir performance; timely completion of development projects; the outcome of commercial negotiations; unexpected technical or operating events; and other factors discussed in Item 1A of ExxonMobil's most recent Form 10-K and posted in the Investors section of our website. (www.exxonmobil.com)
Proved reserves in this release, for 2009 and later years, are based on current SEC definitions, but for prior years the referenced proved reserve volumes are determined on bases that differ from SEC definitions in effect at the time. Specifically, for years prior to 2009 included in our statement of 18 straight years of at least 100 percent replacement, reserves are determined using the price and cost assumptions we use in managing the business, not the historic prices used in SEC definitions. Reserves determined on ExxonMobil's pricing basis also include oil sands and equity company reserves for all periods. Prior to 2009, these volumes were excluded from SEC reserves.
"Resources" and "resource base" include quantities of discovered oil and gas that are not yet classified as proved reserves, but that are expected ultimately to be recovered in the future. The term "resource base" is not intended to correspond to SEC definitions such as "probable" or "possible" reserves.
See the "Frequently Used Terms" posted in the Investors section of our website for more information on proved reserves and resources.
About ExxonMobil
ExxonMobil, the largest publicly traded international oil and gas company, uses technology and innovation to help meet the world's growing energy needs. ExxonMobil holds an industry-leading inventory of resources, is the largest refiner and marketer of petroleum products, and its chemical company is one of the largest in the world. For more information, visit www.exxonmobil.com.
Contacts
ExxonMobil
Media Relations, 972-444-1107
Related articles
Sunoco's Philadelphia refinery is on the banks of the Schuylkill River. The company plans to pull out of the refining business altogether, which could help put the Northeast region in a precarious position. Photo: MIKE MERGEN / HC
Northeastern states are slated to lose half of their regional capacity for fuel production by midyear as financial woes push refineries there to idle, a trend likely to increase the region's dependency on Gulf Coast supply.
A Houston-to-New York pipeline is making major expansions to accommodate growing demand to transport gasoline and other fuels up north from the Gulf Coast to fill the potential supply void.
The Gulf already supplies about half of the Northeast's demand for petroleum products, said Mindi Farber-Deanda, head of the liquid fuels market team for the U.S. Energy Information Administration.
But the shutdown of production at two major Pennsylvania refineries last year and potential closure of a third could put the region in a precarious position and stress supplies of gasoline, jet fuel and heating oil, the agency concluded in a new report.
"It's marginal, but it matters," Farber-Deanda said of the drop in the Northeast's local fuel production. "Before, you could get a certain percentage of supply from local refineries. Now you get it from Europe and the Gulf."
The report noted that Northeastern states could experience "spot shortages with price hikes" for gasoline and other fuels as refineries discontinue operations.
Sunoco announced last month that it will idle operation of its 335,000 barrel-per-day refinery in Marcus Hook, Pa., part of the company's plan to pull out of the refining business altogether. If Sunoco doesn't find a buyer for its 178,000-barrel-per-day Philadelphia refinery by July, it will go off line, too, the company has said.
ConocoPhillips announced a similar move in September, taking its 185,000-barrel-per-day Trainer, Pa., refinery off line to prepare it for sale.
Pressure points
A combination of the sagging economy and improved fuel efficiency in vehicles and equipment has caused demand for some fuels to plateau. Meanwhile, competition from larger and more efficient refineries on the Gulf Coast and imports from Europe put pressure on local fuel producers, said Bill Day, a spokesman for San Antonio-based refiner Valero.
"They found it very difficult to compete," he said. "If there was demand for product there, those refineries wouldn't close down."
Valero pulled out of the Northeast in 2010, when it sold its Delaware City, Del., and Paulsboro, N.J., refineries.
The struggling European economy has left refiners on the continent with plenty of gasoline to ship overseas.
Cleaner heating oil
A bigger concern for the Northeast is heating oil.
Demand for ultra-low-sulfur heating oil is expected to rise next fall, when regulations taking effect in New York will require use of the cleaner fuel in boilers that warm buildings. A limited number of refineries are equipped to produce it.
"Heating oil concerns are probably the greatest," said Terry Higgins, executive director of refining for consulting company Hart Energy. "A cold snap, with a strong surge on heating oil needs, could be a strain on the system."
Room to grow
The Gulf Coast is replete with refineries that are expanding or have room to increase production, he said. Motiva Enterprises, a joint venture of Shell and Saudi Aramco, is nearing the end of a massive expansion of its Port Arthur refinery to increase production of ultra-low sulfur fuel and other petroleum products.
In 2010, Gulf Coast area refiners produced a net 3.4 million barrels per day of ultralow-sulfur distillate fuel oil, a category that includes the clean heating oil, according to Energy Information Administration data. That's up from just 23,000 barrels per day in 2005.
Colonial Pipeline, a major thoroughfare for shipping fuels from Gulf Coast refineries to East Coast markets, has seen growing demand from refiners to ship larger amounts of its products north, spokesman Steve Baker said.
The 5,500-mile pipeline transports heating oil, as well as gasoline, diesel fuel and other petroleum products.
Last year, Colonial added 120,000 barrels per day of carrying capacity to its system. By mid-2012, it will have expanded the flow of distillates – including heating oil, jet fuel and diesel – by another 55,000 barrels per day. In December, the company announced it would expand its gasoline transport capacity by another 100,000 barrels per day.
In total, the expansions will increase the system's capacity by about 8 percent, Baker said.
"We have seen a rising demand throughout the year" for fuel transport between the Gulf Coast and the Northeast, Baker said. "These are big capital investments. It's a significant increase."
Related articles
BAYTOWN, TEXAS. Baytown, a highly industrialized city of oil refining, rubber, chemical, and carbon black plants, is on Interstate Highway 10 and State Highway 146, thirty miles east of downtown Houston in southeastern Harris and western Chambers counties. Among its first settlers were Nathaniel Lynch, who in 1822 set up a ferry crossing at the junction of the San Jacinto River with Buffalo Bayou that is still in operation, and William Scottqv, one of Stephen F. Austin's Old Three Hundred, who received a land grant in 1824. His two leagues and one labor of land, over 9,000 acres, covered most of the area of present Baytown. Near his home on San Jacinto (Scott's) Bay, a settlement grew to include a small store and a sawmill. It was called Bay Town.
Later area settlers included Ashbel Smith, who in 1847 purchased a plantation named Evergreen on Tabbs Bay. He lived there for forty-nine years. Also living in the area for a time were Mrs. Anson (Mary Smith McCrory) Jones, David G. Burnet, and Sam Houston.qqv At the outbreak of the Civil War Smith organized a local unit called the Bayland Guards for Confederate service. They later became part of the Second Texas Regiment and saw action at Shiloh and Vicksburg.
A shipyard established at the mouth of Goose Creek in the early 1850s by John and Thomas S. Chubb built one ship, the Bagdad, which was launched in 1864 and had to run a Yankee blockade at Galveston to escape. In 1867 Dr. Smith and several associates founded the Bayland Orphans' Home for Children of Confederate soldiers (see BAYLAND ORPHANS' HOME FOR BOYS) on the west side of Goose Creek. The orphanage moved into Houston in 1888.
The area, though, remained largely undeveloped and isolated into the twentieth century. A rough county road ran from Crosby to Cedar Bayou, a small community of stores, shipyards, and brickyards. The only other entry into the area was by boat. Then, in 1908, after two unsuccessful drilling attempts, an oil strike was made beside Tabbs Bay. In 1916 the Goose Creek oilfield became famous as the first offshore drilling operation in Texas (second in the nation) and the third-largest producing field, after the Humble and Sour Lake oilfields.qqv
The towns of Pelly and Goose Creek developed near the oilfield in 1917–18. In 1917 Ross S. Sterling and his associates decided to build a refinery near the Goose Creek field and founded the Humble Oil and Refining Company (Exxon Company, U.S.A.qv). They bought some 2,200 acres in the William Scott survey and called their site Baytown. Construction began in the fall of 1919.
Baytown grew up around the refinery. At first the community was only a collection of army tents, barracks, and small shacks; it became permanent in 1923 when Humble laid out streets, provided utilities, sold lots, and even furnished financing for employees' homes. Humble also furnished housing for its supervisors and skilled employees in a special "company addition" and built a large community building for their recreational needs. A special management-labor Joint Conference was formed to handle work-related problems. Later, this group also discussed municipal problems and became, in effect, the city council for the community. These and other employee-relations programs were initiated to reduce labor problems like those that had occurred in the Texas-Louisiana oilfield strike of 1917. Leading up to that incident, management policies, inflation, and poor working conditions had brought about the organization of a union local in Goose Creek in December 1916. When the oil producers refused to discuss grievances with union representatives in October 1917, 2,000 Goose Creek workers joined approximately 10,000 oilfield workers in seventeen Texas and Louisiana oilfields in a walkout on November 1, 1917. With hired guards and army troops maintaining order, the producers negotiated directly with the Department of Labor in January 1918 and effected a settlement that rejected all significant union demands. This near total victory for the producers undermined union effectiveness for several years. In the late 1930s and early 1940s the Congress of Industrial Organizations made several attempts to represent Humble employees instead of the Joint Conference, and later the Baytown Employees Federation attempted to organize, but each time Humble employees voted for the company union by large margins.
Due to this pervasive paternalism of Humble, the community of Baytown never incorporated, and this enabled Pelly to annex the "contiguous and unincorporated" territory of Baytown in December 1945. But, when Pelly and Goose Creek voted to consolidate in early 1947, the citizens selected the name Baytown for their new combined city. On January 24, 1948, the city of Baytown was established.
Baytown grew in population from 20,958 in 1948 to 67,117 in 1990 and in area from 7½ square miles to more than thirty-two. Its boundaries stretch from near the San Jacinto River eastward into Chambers County and include several former communities such as Cedar Bayou and Wooster.
Exxon, still a major employer, runs one of more than ten major petrochemical plants now in the Baytown area. In 1970 United States Steel opened the Texas Works near Baytown, and during its peak years the plant employed more than 2,000 workers with an annual payroll of $35 million. Due to the nation's economic downturn and the decline of American steel in the early 1980s, the plant closed in July 1986.
In 1992 Baytown had twenty-three public schools, Lee College (a two-year community college), sixty-seven churches, seven banks, two savings and loan associations, three credit unions, three modern hospitals, a daily newspaper, a radio station, cable television, and a large public library. One of the nation's largest single-level shopping malls houses major retailers and employs nearly 2,000. The city is served by two railroads and an interstate highway. In September 1953 the Baytown-La Porte Tunnel, which crossed the Houston Ship Channel, opened for traffic. In the mid-1990s the innovative eight-lane, 450-foot, twin-tower, cable-stayed Fred Hartman Bridge replaced the forty-year-old tunnel. In 2000 Baytown had 66,430 residents and 2,565 businesses.
BIBLIOGRAPHY:
Anne Rebecca Daniels, Baytown during the Depression, 1929–1933 (M.A. thesis, Lamar University, 1981; Ann Arbor: University Microfilms, 1983). Margaret Swett Henson, History of Baytown (Baytown, Texas: Bay Area Heritage Society, 1986). Henrietta M. Larson and Kenneth Wiggins Porter, History of Humble Oil and Refining Company (New York: Harper, 1959). Walter Rundell, Jr., Early Texas Oil: A Photographic History, 1866–1936 (College Station: Texas A&M University Press, 1977). Buck A. Young, "A Remembered Utopia," East Texas Historical Journal 20 (1982).
Buck A. Young