Category Archives:
SL's Rant
PtrlmEngr/Econ&Finance, NOT a bot,
Follwd By @seanhannity & @kimdotcom, #2A, #1A, #VoterID,
Independent Thinker, Truth Seeker, Christian, Midwest Raised, #Aries
8/20/2017,
by: Publius Tacitus on Twitter at @PCTacitus 
If I wrote an article in response to every time the mainstream media engages in fake news reporting about President Trump or conservatives in general, I would never stop writing. But some fake news is more jaw-dropping than normal, and deserves a stern rebuke from yours truly.
The most recent incident of fake news worth discussing is an incident involving another meme. A quick side note, I am always amazed by how thin skinned CNN and other liberal media outlets are when it comes to memes. You would think a news organization that constantly dishes out blistering criticism would be able to handle a little of their own type of heat yet all it takes is a single meme to get these national news organizations throwing fits like toddlers.
This incident all started with another anti-CNN meme that was making its rounds on the internet but it gained national fame when a Twitter user named "SLandInSoCal" tweeted it and was then retweeted by the President Trump. Trump quickly deleted it later however but not before a ravenous mob of reporters took screenshots and tried to make it viral with their sensational headlines. They includes descriptions as follows:
"President Trump has retweeted a cartoon of a train bearing the Trump logo killing a CNN reporter" ~The Daily Beast

"President Trump's war with CNN went off the rails Tuesday morning after he retweeted an image of a Trump train running over a CNN reporter."                   ~The Washington Post

"President Trump Tuesday morning retweeted a cartoon image of a Trump train running over a CNN reporter." ~NY Daily News

"Trump re-tweets — then deletes — image of train smashing into a person with CNN logo over his face." ~MSNBC

"Donald Trump re-tweeted then deleted a meme showing a train hitting a CNN logo." ~CNN

"President Donald Trump retweeted an image of a "Trump train" running over a figure with its head replaced by the CNN logo, just three days after the death of Heather Heyer at a counterprotest against a white supremacist march in Charlottesville, Virginia." ~Newsweek
This, folks, is a perfect textbook example of sensational fake news reporting. From the get-go, I was skeptical about these reports and when I saw the actual meme, I realized only a three year old could've came to the same conclusion that CNN and others did. Heck, I am just an amateur blogger yet even I did a better job tracking down this meme to its source and uncovering its backstory than these full time journalists with their six figure salaries, who apparently just got their scoop from a quick careless glance.
First, let's start with the source of the meme. This meme is actually a modified version of a cartoon created by cartoonist Gary Varvel and was published in the Indianapolis Star. The original cartoon depicted a donkey attempting to hold back the "Trump Train" and in no way depicted the donkey being "run over by a train" like so many of the media news outlets are falsely reporting. Furthermore, the meme that was created from the cartoon only changed the cartoon by placing a CNN logo over the face of the donkey, thereby changing the statement to claim that CNN was trying to hold back the "Trump Train." At this point, if you still want to make the logically inaccurate jump to the idea that this meme promotes violence against CNN, you need help.
To the left is the original cartoon by Gary Varvel while to the right is the meme created by Joel Jarrett that was later retreated by President Trump briefly. As you can clearly see, the only difference is that the meme has a CNN logo over the face of the donkey and neither picture depicts anyone being run over by a train.
In an emailed statement, Gary Varvel told me that his cartoon had been altered without his knowledge and permission. He also told me that he did not know the individual who modified his cartoon. That individual, I have learned, is a Joel Jarrett. I discovered him while contacting "SLandinSoCal" who showed me a direct message she received from a supposed friend of Joel Jarrett, claiming Joel was the original author of the meme. Sure enough, I scoured Joel Jarrett's Facebook page and found the meme, which he originally had created in July. I contacted Mr. Jarrett for his side of the story but he didn't answer my emails and soon after I contacted him, he deleted the meme. I am not a total amateur though and suspected he would do that so I already had screenshots of that meme, pictured below.
Screenshot of Joel Jarrett's Facebook post including a meme later retweeted by President Trump. This post was soon deleted or removed after I contacted Joel Jarrett and asked why he modified Gary Varvel's cartoon. As you can see here and in the other picture above, the cartoonist's signature has been deleted and replaced by Jarret's Facebook URL, "/JoelJarrett"
After searching Joel Jarrett's Facebook page, I noticed dozens and dozens of different political memes all with his name at the bottom. Apparently, he created this meme in July and it spread around the internet until "SLandInSoCal" came across it and posted it to her own Twitter. Obviously, Mr. Jarrett should've asked permission from Varvel to use his cartoon and even if he didn't, he probably should've at least given the cartoonist credit by not editing out Varvel's signature and replacing it with his own name.
So now we turn back to the Twitter user who made this meme famous. "SLandInSoCal" had posted the meme on her Twitter early in the morning on August 15 and she told me that she didn't remember where she had originally seen it. Once President Trump retweeted it though, the media has quickly dug their claws into her, accusing her of being a white supremacist and a bot while broadcasting her profile to all their millions of views.
As a result, "SLandInSoCal" has been viciously attacked online as many falsely thought she was the source of the meme. "You deserve to hang at the neck until dead," said one Twitter user named "LibertyS999". "I hope your boyfriend beats the sh*t out of you and ultimately kills you," said another commenter, who went on to say he/she hoped someone put a bullet in this Twitter user's brain.
This was just a nauseating snapshot of the torrent of filth that poured into this woman's inbox and is yet another example of just how tolerant the Left really is. Without the full story or even knowing this woman, people bombarded her with death threats and obscenities simply because they read a fake news article that claimed she posted a "violent" meme.
I asked this Twitter user about the allegations from the mainstream media that she was a "white supremacist." She responded, "I am absolutely not a white supremacist" and went on to give some of her advice on how people should combat white supremacy.
"You aren't going to conquer racism or ideas of racial superiority in this country by hate and violence. The only way to even begin to conquer racism is for the various races to show themselves as being decent to each other. The hate, violence and threats coming from the left [and the] Media sensationalism only fans the flames. It puts everyone on the defense. Then each of these so-called hate groups is emboldened to stand their ground. The actions of the media and far left groups are doing more damage than good."    ~"SLandInSoCal" (Twitter user)
In a separate Facebook post, "SLandinSoCal" also stated: "I am quite aggravated with the way the news channels and news articles lied and maliciously defamed me. I'm even more disturbed that the media is inciting outrage and violence like this." I heartily agree as well and this most recent incident just shows how ridiculous America's mainstream media networks have become."
I totally agree with "SLandInSoCal." The liberal media's pathetic response to this meme and their childish overreaction show just what is exactly wrong with the press in America. Today, news networks have abandoned their ethics in favor of sensationalism and partisan attacks against people or groups they detest. The misrepresentation of this meme coupled with linking it to the horrible tragedy in Charlottesville is shocking and shameful, even by CNN and The Daily Beast's standards.
I would demand the media apologizes to "SLandInSoCal", Varvel, and Jarrett but I already know they won't as they are probably too busy seeking another way to undermine and attack our President. I will always respect the First Amendment and the right to the freedom of press but this kind of irresponsible reporting is a sad abuse of this privilege. We don't need fake news, we need real and honest news. We need real and honest journalists who are willing to present both sides and let their readers decide for themselves rather than writing with the intent to convince their readers of one side or the other. That's the job for bloggers and opinion pieces.
November 21, 2016
By Stefan Stanford – All News Pipeline – Live Free Or Die
The recent story over at WND tells us President-elect Donald Trump is getting ready to get tough, reportedly preparing to jumpstart a bill in Congress that would ban the Muslim Brotherhood by declaring it a terrorist organization. Warning us within their story that the subversive group had already infiltrated the White House, FBI, Department of Homeland Security and the Justice Department, they included a photo of Muslim Brotherhood leader Anas Altikriti at the White House back in 2014, shaking Barack Obama's hand as seen below left, just in case the MSM or liberal college professors shout out FAKE NEWS to their rapidly dwindling audiences.
With the Muslim Brotherhood having completely infiltrated the United States government during the past 8 years, and the incoming president allegedly preparing to outright ban them by declaring them a terrorist organization, we see a huge potential problem bubbling up to the surface within the next several months, especially considering recent warnings from the FBI of potential terror on Thanksgiving or Inauguration day and the Muslim Brotherhood's stated goal of 'destroying America from within'.
How will Trump be able to weed out the members of the Muslim Brotherhood that have already infiltrated the US government during the past 8 years and if the Muslim Brotherhood truly is a terrorist organization as we learn in the 1st video below, is there any reason that we should believe they'll simply 'go quietly' into the night after having a seat at Obama's table?
Read More: Here
by SL
@SLandinSoCal
Here's my rant:
Why this argument about popular vote is invalid and needs to stop! (As you will learn, Trump actually DID win the popular vote too, not that it matters!)
There are several issues surrounding this discussion about popular vote.
This election campaign was fought with the goal of winning electoral votes, not popular vote. (Many are not aware that millions of votes that would favor Trump remain uncounted!)
There is a valid reason for the electoral college but that's a different argument and I'm not going to discuss it here, other than to say that it helps keep the balance of power and ensures that each state has a voice.
If the goal of the campaign had been to win the popular vote the campaign team and the voters would have behaved differently. The campaigns would've focused MUCH more attention on high density population areas and would have ignored small-town America.
Voters in decidedly blue states would have been much more motivated to vote. Not only would they have been more motivated to vote, but their choice of who to vote for would have been affected as well.
In very blue states such as New York and California many Trump supporters didn't bother to vote because they knew it wouldn't change the electoral outcome, or chose instead to support one of the third-party candidates so they could reach their 5% targets for Federal funding.
It's also important to recognize that millions of votes remain uncounted!
If popular vote was the goal, ALL votes would be counted. For time and cost efficiency sake, once a candidate wins a particular area and the remaining uncounted votes are not sufficient to overturn that district, they stop counting.
There are also currently millions of uncounted absentee and mail-in ballot's remaining. Many of these are military ballots which would most certainly strongly favor Trump.
Lastly, there is also a significant voter fraud issue. It has recently been verified that there were over 3 million votes cast by noncitizens! I think most would agree that it's highly likely that these 3 million+ fraudulent noncitizen votes went for Hillary Clinton.
Therefore, when those 3 million fraudulent votes are subtracted and the millions of absentee military votes are added, that alone gives Trump a land slide victory in popular vote as well!
Please share these facts with those who continue to cry about the popular vote. It's an invalid argument.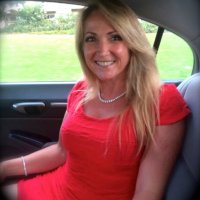 Go Get 'em @SLandinSoCal
By Mb50
(Lib-Tard) 1) Combination of the words Liberal and retard (see also: Libterd, libturd, libnerd, libsurd, libdiot, libored) 2) The result when a tree hugger successfully mates with a tree and the offspring is born with an extra chromosome. 3) Any helpless society that must always be liberated by the blood and sweat of others yet are too arrogant and stupid to realize that they owe their entire existance to others.(see also: French-tard, French-Tarded, Retarded-Frenchmen).

libtard
1) Hillary clinton and her husband, you know what's his face. You know that libtard that got impeached for going down on that fat chick in the beret that looked like Rosie Odonnel.
2) Look at that tall mongoloid with the vote Kerry T-shirt. Must be one of them libtards.
3) Screw you Frenchie! You freakin' Libtard.

#truth #life #true-ness #cornhole #lockjaw #systematic polar realism
I am publishing this "RANT" for my friend SL  and her answer to libtards. I's more than 140 characters so I felt it was better to publish it here so I could tweet it to the world; and thus re-tweet accordingly.
by SL 
Here's my rant:

I've just asked you to give me the specific examples of hate crimes committed on people from the right to people on the left.
Give me the actual crimes and not just what you're hearing in the news
I want to hear about actual hate crimes.  Give me a list.
And don't tell me that some kid in school called somebody a name. According to the rule of law, calling somebody a name in school it's not a hate crime. If it is, then please cite the rule of law that made that a crime. And show me where our free-speech ends and hate crime begins. (by the way, I'm not condoning the behavior of kids bullying one another or anyone making anyone else feel uncomfortable.)
You are being manipulated by the media!
You need to look at the facts!
I'm tired of the left-wing media having such a double standard and creating such division in our world.
The media is not holding the left accountable.
And they are not holding the left to the same standard as they are the right.
If saying mean things is considered a hate crime then look at all of the mean things the left has been saying to the right???
The entire right has been bashed this entire campaign and labeled a racist, sexist, bigoted, Islam a phobic, anti-Semite, Xena phobia, misogynist, deplorable, irredeemable, un-American etc. etc.!!  And it's not even true for the majority of people!
I am feeling threatened! I am feeling fearful! I'm suffering! I can't walk out in public with A make America great hat or a Trump shirt or a bumper sticker on my car for fear that I will be assaulted or my property would be vandalized!!!
I can't drive down the freeway in LA for fear that rioters are going to block my way and attack me and my vehicle!!  I'm in fear for my life. People are beating and killing Trump supporters!  People are burning down their houses!!!  People are destroying their property!!
Why are you not concerned about MY fear????
Why are you not concerned about MY life????
Why are you not concerned about MY rights????
Why are you not concerned about the hate crimes being committed against me????

I will not on tolerate this unfair behavior!  My fears and my concerns are just as important as an illegal immigrants if not more so!!
I am an American citizen!!!  This is my country! I have lived and worked here and pay taxes here and so have my parents!
My rights should not come after a noncitizen's rights!
People have choices to obey the rules of law! And many LEGAL immigrants are angry that illegal immigrants are cheating them! LEGAL immigrants are citizens, illegal immigrants are not. That is not racist that is the rule of law and that is a fact!
When you choose to disobey the rule of law, you accept the consequences of that choice!
NO hate crime is acceptable!  NO CRIME is acceptable. And that includes the crime of coming into this country illegally!
Go Get E'm SL