Category Archives:
SL's Rant
November 21, 2016
By Stefan Stanford – All News Pipeline – Live Free Or Die
The recent story over at WND tells us President-elect Donald Trump is getting ready to get tough, reportedly preparing to jumpstart a bill in Congress that would ban the Muslim Brotherhood by declaring it a terrorist organization. Warning us within their story that the subversive group had already infiltrated the White House, FBI, Department of Homeland Security and the Justice Department, they included a photo of Muslim Brotherhood leader Anas Altikriti at the White House back in 2014, shaking Barack Obama's hand as seen below left, just in case the MSM or liberal college professors shout out FAKE NEWS to their rapidly dwindling audiences.
With the Muslim Brotherhood having completely infiltrated the United States government during the past 8 years, and the incoming president allegedly preparing to outright ban them by declaring them a terrorist organization, we see a huge potential problem bubbling up to the surface within the next several months, especially considering recent warnings from the FBI of potential terror on Thanksgiving or Inauguration day and the Muslim Brotherhood's stated goal of 'destroying America from within'.
How will Trump be able to weed out the members of the Muslim Brotherhood that have already infiltrated the US government during the past 8 years and if the Muslim Brotherhood truly is a terrorist organization as we learn in the 1st video below, is there any reason that we should believe they'll simply 'go quietly' into the night after having a seat at Obama's table?
Read More: Here
by SL
@SLandinSoCal
Here's my rant:
Why this argument about popular vote is invalid and needs to stop! (As you will learn, Trump actually DID win the popular vote too, not that it matters!)
There are several issues surrounding this discussion about popular vote.
This election campaign was fought with the goal of winning electoral votes, not popular vote. (Many are not aware that millions of votes that would favor Trump remain uncounted!)
There is a valid reason for the electoral college but that's a different argument and I'm not going to discuss it here, other than to say that it helps keep the balance of power and ensures that each state has a voice.
If the goal of the campaign had been to win the popular vote the campaign team and the voters would have behaved differently. The campaigns would've focused MUCH more attention on high density population areas and would have ignored small-town America.
Voters in decidedly blue states would have been much more motivated to vote. Not only would they have been more motivated to vote, but their choice of who to vote for would have been affected as well.
In very blue states such as New York and California many Trump supporters didn't bother to vote because they knew it wouldn't change the electoral outcome, or chose instead to support one of the third-party candidates so they could reach their 5% targets for Federal funding.
It's also important to recognize that millions of votes remain uncounted!
If popular vote was the goal, ALL votes would be counted. For time and cost efficiency sake, once a candidate wins a particular area and the remaining uncounted votes are not sufficient to overturn that district, they stop counting.
There are also currently millions of uncounted absentee and mail-in ballot's remaining. Many of these are military ballots which would most certainly strongly favor Trump.
Lastly, there is also a significant voter fraud issue. It has recently been verified that there were over 3 million votes cast by noncitizens! I think most would agree that it's highly likely that these 3 million+ fraudulent noncitizen votes went for Hillary Clinton.
Therefore, when those 3 million fraudulent votes are subtracted and the millions of absentee military votes are added, that alone gives Trump a land slide victory in popular vote as well!
Please share these facts with those who continue to cry about the popular vote. It's an invalid argument.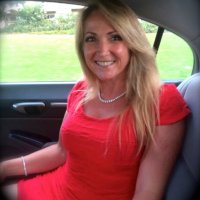 Go Get 'em @SLandinSoCal
By Mb50
(Lib-Tard) 1) Combination of the words Liberal and retard (see also: Libterd, libturd, libnerd, libsurd, libdiot, libored) 2) The result when a tree hugger successfully mates with a tree and the offspring is born with an extra chromosome. 3) Any helpless society that must always be liberated by the blood and sweat of others yet are too arrogant and stupid to realize that they owe their entire existance to others.(see also: French-tard, French-Tarded, Retarded-Frenchmen).

libtard
1) Hillary clinton and her husband, you know what's his face. You know that libtard that got impeached for going down on that fat chick in the beret that looked like Rosie Odonnel.
2) Look at that tall mongoloid with the vote Kerry T-shirt. Must be one of them libtards.
3) Screw you Frenchie! You freakin' Libtard.

#truth #life #true-ness #cornhole #lockjaw #systematic polar realism
I am publishing this "RANT" for my friend @SLandinSoCal  and her answer to libtards. I's more than 140 characters so I felt it was better to publish it here so I could tweet it to the world; and thus re-tweet accordingly.
by SL @SLandinSoCal
Here's my rant:

I've just asked you to give me the specific examples of hate crimes committed on people from the right to people on the left.
Give me the actual crimes and not just what you're hearing in the news
I want to hear about actual hate crimes.  Give me a list.
And don't tell me that some kid in school called somebody a name. According to the rule of law, calling somebody a name in school it's not a hate crime. If it is, then please cite the rule of law that made that a crime. And show me where our free-speech ends and hate crime begins. (by the way, I'm not condoning the behavior of kids bullying one another or anyone making anyone else feel uncomfortable.)
You are being manipulated by the media!
You need to look at the facts!
I'm tired of the left-wing media having such a double standard and creating such division in our world.
The media is not holding the left accountable.
And they are not holding the left to the same standard as they are the right.
If saying mean things is considered a hate crime then look at all of the mean things the left has been saying to the right???
The entire right has been bashed this entire campaign and labeled a racist, sexist, bigoted, Islam a phobic, anti-Semite, Xena phobia, misogynist, deplorable, irredeemable, un-American etc. etc.!!  And it's not even true for the majority of people!
I am feeling threatened! I am feeling fearful! I'm suffering! I can't walk out in public with A make America great hat or a Trump shirt or a bumper sticker on my car for fear that I will be assaulted or my property would be vandalized!!!
I can't drive down the freeway in LA for fear that rioters are going to block my way and attack me and my vehicle!!  I'm in fear for my life. People are beating and killing Trump supporters!  People are burning down their houses!!!  People are destroying their property!!
Why are you not concerned about MY fear????
Why are you not concerned about MY life????
Why are you not concerned about MY rights????
Why are you not concerned about the hate crimes being committed against me????

I will not on tolerate this unfair behavior!  My fears and my concerns are just as important as an illegal immigrants if not more so!!
I am an American citizen!!!  This is my country! I have lived and worked here and pay taxes here and so have my parents!
My rights should not come after a noncitizen's rights!
People have choices to obey the rules of law! And many LEGAL immigrants are angry that illegal immigrants are cheating them! LEGAL immigrants are citizens, illegal immigrants are not. That is not racist that is the rule of law and that is a fact!
When you choose to disobey the rule of law, you accept the consequences of that choice!
NO hate crime is acceptable!  NO CRIME is acceptable. And that includes the crime of coming into this country illegally!
Go Get E'm @SLandinSoCal