Category Archives:
United States
The United States of America (also referred to as the United States, the U.S., the USA, the States, or America) is a federal constitutional republic comprising fifty states and a federal district
Some Africans before a module of attention to migrants, in the city of Tijuana in the north-western border of Mexico with the United States. Credit: Guillermo Arias/Enelcamino
Translated
TIJUANA, Mexico, 27 Sep 2016 (IPS) – Saturday afternoon. From the city of Tijuana, Sergio Tamai, an activist for the rights of migrants, summarizes the new crisis in that part of the border between Mexico and the United States.
"You are creating a bronconón," says with an emphasis – and idiom – in the northern Mexicans. "The government is already exceeded by more than tried to hide it could no longer and the anger is going to explode".
Tamai, founder of the Organization Angels without Borders, speaks of an unpublished phenomenon that surprises to this city of the north-western end of Mexico, the most populated area of the state of Baja California and created by migrants: the arrival of thousands of Africans and Haitians seeking asylum in the United States.
It is not known how many. The City Council recognizes to 350, which are in their hostels, but civil organizations say they can be up to 7,000.
Many are in Tijuana since May 2016, but others appeared in the first two weeks of September. The flow has not been stopped and it is very possible that its origin is older than the of these estimates.
But only now is visible for three reasons: the number of migrants is increasing; the first who arrived exhausted their money and took to the streets to do this. Before lived in hotels.
And the third reason is that some local media began to publish on the phenomenon, after which the Government of the United States denounced a possible sale of tickets by the National Institute of Migration (INM) to request asylum humanitarian.
Beyond the numbers there are some elements that make unpublished the phenomenon, even in this city that immigration has seen almost everything.
The newcomers, especially those who come from Africa, are part of a suspiciously ordered and silent flow, which even has the backing of the INM, denounce pro-migrant activists.
Many have resources that have enabled them to survive in Mexico for months and not only that: it has clear the way to try to seek asylum in the United States, which implies knowledge of international laws or, at least, of the bureaucratic procedures of the U.S. authorities.
It is not common in the flow of human beings that crosses by Mexico. Go, even in the centennial tradition migrant of this country toward the north.
That is why it is unpublished the phenomenon. And some as the priest Alejandro Solalinde, founder of the Hostel Brothers in the way, have clear the picture:
The migratory crisis that is brewing in Tijuana, she says, is part of a strategy of transnational mafias of trafficking in persons, capable of moving through planet not only Africans but to migrants of any other nationality.
Groups that, according to international protocols as Palermo (on organized crime) can only exist with the support, active or by omission, of the authorities.
But now something ruled that the door to this migration of free passage, considered of privilege by the high cost of travel ($20,000 on average), has been closed.
And the consequences are seen in the streets of Tijuana.
Historically by the southern border of Mexico have crossed citizens of half the world. In Tapachula, the largest city in the area, there are few who speak of Indians, Pakistanis, Iraqis, Chinese and of course of Central Americans, Cubans and Haitians who at some time in the past decades walked through its streets or took refuge in a hotel.
Few were references to Africans. Until a few years ago, that his presence began to be increasingly evident.
Appeared after the wave of Cubans who have fled their country before the thawing of relations between Havana and Washington, that put at risk the migrant privileges that the Islanders remained for decades.
Many of these Africans also came directly to the offices of the INM to be delivered and ask for a profession of output, which serves as a safe conduct for a month to avoid being arrested.
The document sets out its holder is in the process of voluntary leave the country and by the same, while keep their validity, cannot be deported.
A process that has existed for decades but which often did not apply to irregular migrants newcomers to Mexico. Until a few years ago the victims were generally foreigners with several years of lie in the country who are expired their temporary stay permit, known as FM3.
The office of departure obliges leave Mexico but does not prevent their re-entry, even hours after doing so. Many use it to regularize their immigration status.
The decision to apply this measure is arbitrary, certainly, because it is common in populations as Argentineans, Spanish or Chileans (almost never Americans, by the way), but there were a few cases in which Central Americans receive this benefit.
Now they have the Africans, said Solalinde. The document has allowed them to reach Tijuana where in recent months became a time bomb.
"already exceeded to the authorities. We are proposing to make a camp to concentrate and that are not in the streets but they said no, because they were going to reach thousands in little time," explains Tamai.
"The only thing they did was to take them out of the Board and the places where they are concentrated and now walk irrigated in the streets. Up to beaches of Tijuana arrived already", details.
This area is located on the western shore of the city, in front of the Pacific Ocean.
The presence of thousands of Africans and Haitians in Tijuana is not free, insists Solalinde.
The trip starts in countries such as Nigeria, Ghana, Mali, Democratic Republic of the Congo, Senegal, Somalia, Eritrea or Burkina Faso, continues by Brazil, Ecuador, Colombia and Central America and Mexico.
It is a long journey that almost nobody does alone, and that is usually handled by transnational bands of human trafficking who had guaranteed the step toward the United States thanks to the corruption of immigration service officials of that country.
But this had since changed, said Solalinde. "four to five months ago had a regular traffic operated by the INM. Arrived regular flights for example of the southern border to Toluca with oriental, or Hindus and carried directly to Tijuana," explains.
In little time, almost at the exit of the airport migrants arriving in the shacks migratory and crossed without problem, or used other irregular channels and more expensive.
"Had narco tunnels where people also passed, was very hard but they crossed. Now they are closing. Also spent in auto with micas false and that was there in La Garita agreed, but now no longer".
It is not known why the clandestine door to the United States was closed, but the reality is that they were stuck in the city. "Paid and someone was no longer able to respond in the last milestone as they say, but continue to arrive and are still represando", said the priest.
Never missing the profiteers. Every day the INM gives 50 appointments to meet with a U.S. consul and raise the application for asylum.
That does not mean they will do so and in fact the majority are rejected, but remain in Tijuana for two reasons: they do not want to return to their countries, and at the same time the Mexican government cannot expel them because in many cases do not have deportation agreements with those nations.
However, a few weeks ago we learned that passes, supposedly free, in reality were sold in hundreds of dollars. Many who already have a while in the city could not buy them but the newcomers. "One day arrived as a thousand to buy them, was when the United States suspended the process", account Tamai.
Stuck without a chance of moving, began to wander in the streets. A few hundred were to Mexicali to attempt the crossing by there, but neither did so.
"by itself La Garita, there is more girl, the saturated then and they closed the door," recalls the activist.
Meanwhile, the social problem in the border is exacerbated each week. Municipal resources to serve the population in situation of street was already sold out, says Tamai, and the government of Baja California does not want to release money to avoid a greater concentration of migrants.
The only way out is for the federal government to unlock the resources for the care of migrants, some 300 million pesos (15.7 million), and sends them to the border to solve the problem.
Going for long, said Tamai. But it will not lay to wait. "We are going to make noise, to protest to that released the money. This is a humanitarian crisis," says.
This article was originally published by the way, a project of journalists on foot . IPS-Inter Press Service has a special agreement with journalists on foot for the dissemination of its materials.
Reviewed by Star Gutierrez
November 21, 2016
By Stefan Stanford – All News Pipeline – Live Free Or Die
The recent story over at WND tells us President-elect Donald Trump is getting ready to get tough, reportedly preparing to jumpstart a bill in Congress that would ban the Muslim Brotherhood by declaring it a terrorist organization. Warning us within their story that the subversive group had already infiltrated the White House, FBI, Department of Homeland Security and the Justice Department, they included a photo of Muslim Brotherhood leader Anas Altikriti at the White House back in 2014, shaking Barack Obama's hand as seen below left, just in case the MSM or liberal college professors shout out FAKE NEWS to their rapidly dwindling audiences.
With the Muslim Brotherhood having completely infiltrated the United States government during the past 8 years, and the incoming president allegedly preparing to outright ban them by declaring them a terrorist organization, we see a huge potential problem bubbling up to the surface within the next several months, especially considering recent warnings from the FBI of potential terror on Thanksgiving or Inauguration day and the Muslim Brotherhood's stated goal of 'destroying America from within'.
How will Trump be able to weed out the members of the Muslim Brotherhood that have already infiltrated the US government during the past 8 years and if the Muslim Brotherhood truly is a terrorist organization as we learn in the 1st video below, is there any reason that we should believe they'll simply 'go quietly' into the night after having a seat at Obama's table?
Read More: Here
by SL
@SLandinSoCal
Here's my rant:
Why this argument about popular vote is invalid and needs to stop! (As you will learn, Trump actually DID win the popular vote too, not that it matters!)
There are several issues surrounding this discussion about popular vote.
This election campaign was fought with the goal of winning electoral votes, not popular vote. (Many are not aware that millions of votes that would favor Trump remain uncounted!)
There is a valid reason for the electoral college but that's a different argument and I'm not going to discuss it here, other than to say that it helps keep the balance of power and ensures that each state has a voice.
If the goal of the campaign had been to win the popular vote the campaign team and the voters would have behaved differently. The campaigns would've focused MUCH more attention on high density population areas and would have ignored small-town America.
Voters in decidedly blue states would have been much more motivated to vote. Not only would they have been more motivated to vote, but their choice of who to vote for would have been affected as well.
In very blue states such as New York and California many Trump supporters didn't bother to vote because they knew it wouldn't change the electoral outcome, or chose instead to support one of the third-party candidates so they could reach their 5% targets for Federal funding.
It's also important to recognize that millions of votes remain uncounted!
If popular vote was the goal, ALL votes would be counted. For time and cost efficiency sake, once a candidate wins a particular area and the remaining uncounted votes are not sufficient to overturn that district, they stop counting.
There are also currently millions of uncounted absentee and mail-in ballot's remaining. Many of these are military ballots which would most certainly strongly favor Trump.
Lastly, there is also a significant voter fraud issue. It has recently been verified that there were over 3 million votes cast by noncitizens! I think most would agree that it's highly likely that these 3 million+ fraudulent noncitizen votes went for Hillary Clinton.
Therefore, when those 3 million fraudulent votes are subtracted and the millions of absentee military votes are added, that alone gives Trump a land slide victory in popular vote as well!
Please share these facts with those who continue to cry about the popular vote. It's an invalid argument.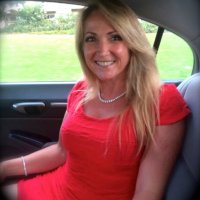 Go Get 'em @SLandinSoCal
By Mb50
(Lib-Tard) 1) Combination of the words Liberal and retard (see also: Libterd, libturd, libnerd, libsurd, libdiot, libored) 2) The result when a tree hugger successfully mates with a tree and the offspring is born with an extra chromosome. 3) Any helpless society that must always be liberated by the blood and sweat of others yet are too arrogant and stupid to realize that they owe their entire existance to others.(see also: French-tard, French-Tarded, Retarded-Frenchmen).

libtard
1) Hillary clinton and her husband, you know what's his face. You know that libtard that got impeached for going down on that fat chick in the beret that looked like Rosie Odonnel.
2) Look at that tall mongoloid with the vote Kerry T-shirt. Must be one of them libtards.
3) Screw you Frenchie! You freakin' Libtard.

#truth #life #true-ness #cornhole #lockjaw #systematic polar realism
I am publishing this "RANT" for my friend SL  and her answer to libtards. I's more than 140 characters so I felt it was better to publish it here so I could tweet it to the world; and thus re-tweet accordingly.
by SL 
Here's my rant:

I've just asked you to give me the specific examples of hate crimes committed on people from the right to people on the left.
Give me the actual crimes and not just what you're hearing in the news
I want to hear about actual hate crimes.  Give me a list.
And don't tell me that some kid in school called somebody a name. According to the rule of law, calling somebody a name in school it's not a hate crime. If it is, then please cite the rule of law that made that a crime. And show me where our free-speech ends and hate crime begins. (by the way, I'm not condoning the behavior of kids bullying one another or anyone making anyone else feel uncomfortable.)
You are being manipulated by the media!
You need to look at the facts!
I'm tired of the left-wing media having such a double standard and creating such division in our world.
The media is not holding the left accountable.
And they are not holding the left to the same standard as they are the right.
If saying mean things is considered a hate crime then look at all of the mean things the left has been saying to the right???
The entire right has been bashed this entire campaign and labeled a racist, sexist, bigoted, Islam a phobic, anti-Semite, Xena phobia, misogynist, deplorable, irredeemable, un-American etc. etc.!!  And it's not even true for the majority of people!
I am feeling threatened! I am feeling fearful! I'm suffering! I can't walk out in public with A make America great hat or a Trump shirt or a bumper sticker on my car for fear that I will be assaulted or my property would be vandalized!!!
I can't drive down the freeway in LA for fear that rioters are going to block my way and attack me and my vehicle!!  I'm in fear for my life. People are beating and killing Trump supporters!  People are burning down their houses!!!  People are destroying their property!!
Why are you not concerned about MY fear????
Why are you not concerned about MY life????
Why are you not concerned about MY rights????
Why are you not concerned about the hate crimes being committed against me????

I will not on tolerate this unfair behavior!  My fears and my concerns are just as important as an illegal immigrants if not more so!!
I am an American citizen!!!  This is my country! I have lived and worked here and pay taxes here and so have my parents!
My rights should not come after a noncitizen's rights!
People have choices to obey the rules of law! And many LEGAL immigrants are angry that illegal immigrants are cheating them! LEGAL immigrants are citizens, illegal immigrants are not. That is not racist that is the rule of law and that is a fact!
When you choose to disobey the rule of law, you accept the consequences of that choice!
NO hate crime is acceptable!  NO CRIME is acceptable. And that includes the crime of coming into this country illegally!
Go Get E'm SL
Hillary Clinton with Cristina Fernández de Kirchner, former president of Argentina.
Florida lobbyist Freddy Balsera partnered with Carlos Molinari, who's been indicted in the financial scandal in Argentina, on the scheme
By Ken Silverstein • 10/24/16 8:00am
I'm a reporter who intensely dislikes both major party presidential candidates, but my personal experience during this campaign, bolstered by witnessing the incredibly slanted coverage we've seen the past month, is that the media is far more interested in running negative stories about Donald Trump than about Hillary Clinton. Trump indisputably received a lot of positive coverage when he was running in the GOP primaries, but once this became a two-person race the gloves came off, which has had a huge impact on coverage and helped Hillary immensely.
One of the most heavily promoted storylines of this year's campaign is that Trump is a tool of Moscow and Vladimir Putin and no one is pushing it harder than Hillary Clinton's campaign, as seen in last week's debate. The idea that Trump is Putin's Manchurian Candidate is too ludicrous to take seriously, as Paul Starobin, Businessweek's former Moscow bureau chief, has written.
This storyline gained currency a few months back when Trump's top campaign advisor, Paul Manafort, was forced to resign following a barrage of negative coverage about his work as a lobbyist in Ukraine. A flurry of stories came out — I wrote a couple of them— that raised legitimate issues about Manafort's role in Ukraine, but few noted that his efforts mainly took place at a time that Ukraine had friendly relations with the United States, during the Bush and Obama years.
Here's a story, thus far unreported, about a leading Clinton surrogate and fundraiser named Freddy Balsera who founded a company called Global Development Consultants Inc. with Carlos Molinari, a businessman who's been indicted in a massive financial scandal in Argentina. Global Development Consultants is mentioned on multiple occasions in Molinari's indictment, and Argentine prosecutors believe it played a role in laundering money directly into the United States — which would seem to be a good hook for U.S. reporters. The related scandal — which has been heavily covered by major U.S. media outlets — has resulted in the indictment of former Argentine president Cristina Kirchner and a host of financial middlemen and money launderers.
Do I think this made Hillary Clinton a tool of Kirchner's left-leaning government? No I don't, just as I don't believe Manafort's work in Ukraine somehow makes Trump Putin's puppet. But I do believe the media would have been all over this story if it had been a Trump surrogate and not a Clinton surrogate who was involved, and that it raises important questions about one of her leading allies in Florida.
(I asked Balsera and the Clinton campaign for comment. Thus far they have not replied.)
Balsera is a lobbyist and PR consultant who runs Miami-based Balsera Communications, and he has a "unique proficiency" in peddling political narratives to the public, according to his bio page on the firm's website. His partners at the PR firm include David Duckenfield, who took a leave from Balsera Communications to work in a senior job at the State Department under John Kerry between 2014 and 2016.
Balsera is also a Democratic operative with a big, influential political network in Florida, a key swing state, and he claims to have a huge following with Hispanic voters. He was an Obama media surrogate and claims to have crafted a good chunk of Spanish-language political ads for his campaign which "helped deliver an estimated sixty-six percent of the national Hispanic vote."
Balsera was an Obama bundler and a member of his national finance committee, which appears to have reaped him some notable dividends. His family and Molinari's bowled at the White House in 2010 (and Molinari's daughter is an Obama donor). The president appointed him to the Advisory Commission on Public Diplomacy, which sells U.S. foreign policy abroad, and earlier this year Balsera Communications opened a new office in Buenos Aires just as Obama was in the country tangoing his way through a state visit. A picture on Balsera's Twitter feed shows him and Duckenfield jetting down to Buenos Aires to be there for Obama's official trip. All a coincidence, no doubt.
Balsera helped secure a U.S. visa for an Ecuadorean woman, Estefanía Isaías, who had been barred from entering the United States because she'd been busted for illegally obtaining visas for her maids. The State Department under Hillary Clinton lifted the ban on Isaias in 2012 — the same year her rich, politically wired family gave more than $100,000 to the Obama Victory Fund and other Democratic causes, the New York Times has reported. "It was one of several favorable decisions the Obama administration made in recent years involving the Isaías family," which lives in Miami and is accused by the government of Ecuador of having looted a bank," the Times wrote.
Balsera sponsored Isaías's visa application, which said she would be employed by his firm. But the Times never found any evidence that Isaias ever actually went to work for Balsera Communications.  A senior executive at the firm had never heard of her and she was not listed as an employee on its website, Facebook page or Twitter timeline. In other words, it looks like Secretary Clinton did a big favor for Obama money man Balsera and for a family of Democratic donors.
Nowadays Balsera raises money for Hillary's campaign —incidentally, his partner Duckenfield, another Obama bundler, does so, too— and is national co-chair of the DNC's Hispanic Leadership Council. He's also a director of Correct The Record, a Super PAC that closely coordinates with Hillary's campaign and that put together a "rapid response team" that attacks Hillary's critics. The group spent at least $1 million to target social media users and heavily pushed the "Bernie Bros" meme, which suggested that Sanders' supporters were mostly deplorable misogynists.
Correct the Record was created by David Brock, the professional propagandist who also set up Media Matters — another Clinton attack vehicle that protects its Supreme Leader in the same way that North Korea's Central News Agency defends Kim Jong-un.
Like many in the Clinton camp, Brock's political positions and empathy are decidedly situational.
His vehicles have worked furiously to promote stories about Donald Trump's awful remarks about women. This is a bit rich because back during Bill Clinton's years as president — when Brock got his start in propaganda as a Republican hatchet man — he famously labeled Anita Hill, the woman who accused Supreme Court Justice Clarence Thomas of sexual harassment, "a little bit nutty and a little bit slutty."
Anyway, Balsera is a big deal in Washington and Miami and it turns out that he's well connected in Argentina as well through Molinari and Global Development Consultants (and now with his PR firm's brand news Buenos Aires office). But for reasons that will become clear shortly, the normally voluble Balsera apparently doesn't like to talk about Global and all traces of that firm's presence on the Internet have been scrubbed, seemingly after Molinari's embarrassing legal problems erupted in Argentina.
I obtained — from the National Legal and Policy Center, which provided key research for this story — a screenshot from the firm's old website. It shows that Global, registered in Florida, was created by Balsera and Molinari. A third major player at the firm was Diego Molinari, Carlos' son, who was identified on the now scrubbed Global website as CEO and executive vice president.
Here's a nutshell summary of the case:
The figure at the center of the scandal is Lázaro Báez, a former bank teller turned oligarch who built a vast business empire through contracts awarded by his close friend Cristina Kirchner and her husband, Néstor Kirchner, who preceded her as president of Argentina. When Néstor died, Báez was so bereft that he erected a three-story mausoleum to house his former patron's remains.
Prosecutors allege that Báez received huge kickbacks on his government contracts and moved them abroad into offshore accounts with the help of a labyrinth of middlemen. The network was reportedly set up in large part by Mossack Fonseca, the firm at the heart of the now famous Panama Papers scandal, and includes dozens of shell companies set up in the United States, mostly in Las Vegas.
According to the prosecution, tens of millions of dollars in kickback money was moved abroad with the help of SGI Argentina, a financial consultancy firm. SGI was hired to move Baez's money by a man named Leonardo Fariña, who worked for Molinari for years and, the prosecution claims, retained SGI on his advice.
The whole scandal erupted after video footage from early 2011 emerged showing Martín Báez, the oligarch's son, and a number of SGI employees counting cash at the company's office and stuffing it into suitcases to be shipped overseas. Fariña, who later turned state's witness, claimed that SGI sent so much money abroad, mostly to Switzerland, that the cash wasn't counted but weighed.
On February 24, 2011, which is close to the time that the video was made, SGI sent a letter to the U.S. consulate in Buenos Aires requesting a visa for Fariña. The letter said he would travel to Florida the following month on a chartered plane with Molinari, who was identified as the president of Global Development Consultants.
Leonardo Fariña. Twitter
The letter refers to Fariña as SGI's representative and said that Global Development Consultants had invited him "to see all the projects in which we may be interested in investing." Molinari's November 2013 indictment says that Farina bought 10 percent of the shares of Global Development Consultants for $1 million, which would have made him a partner in the firm.
According to prosecutors, Fariña's trip with Molinari coincides with a period when SGI was moving all that dirty money abroad and was looking to make investments in Florida. Prosecutors say that during the first six months of 2011 Molinari and a number of friends took a total of 33 chartered flights looking to funnel SGI's money offshore, including to Florida.
Curiously, in May 2011 Global Development Consultants and another firm formed an LLC called Stambul Ventures to manage the luxury Langford Hotel in downtown Miami. Molinari's divorce records, which included a list of his assets, and Florida corporate records show that he had an interest in the property as well.
The Langford's developers raised millions — 35 percent of the total costs — through the State Department's EB-5 visa program to underwrite the renovation of the property, which was previously a historic bank. They applied for the funding in 2012 and began receiving the money in 2015.
In order to apply for the EB-5 visa, a foreigner must invest $500,000 in a project that produces at least 10 jobs in a rural or high unemployment area – or $1 million elsewhere. "Critics of the visa program say it amounts to little more than buying a visa and it benefits the wealthy more than the high-unemployment communities it's supposed to help," NBC News said.
The EB-5 program has been riddled by allegations of fraud and favoritism toward politically connected investors. In 2015, a Department of Homeland Security watchdog report said a top official had repeatedly intervened "on behalf of well-connected participants," including Virginia Governor Terry McAuliffe and Tony Rodham, a brother of former Secretary of State Hillary Clinton, Politico has reported.
As of this writing, Báez remains in prison as the case unfolds, former president Kirchner has been called to testify and Molinari remains indicted and has reportedly been barred from leaving the country. And it appears that Balsera's company Global Development Consultants served as a method for Argentine crooks to move dirty money through the United States.
It's a ripe, juicy story involving a foreign scandal that helped bring down an overseas president, and it involves allegations of financial criminality in the United States and features an appearance by a major political campaign figure. I look forward, with bated breath, to reporters jumping to pursue this story, as there are still a lot of questions that need to be answered.